Submitted by Melissa Walton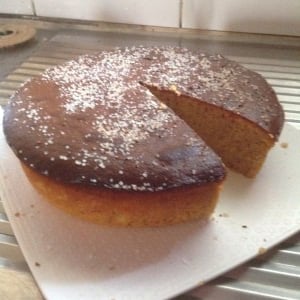 Mandarin cake
Ingredients
3 Mandarins

1 cup sugar

6 eggs

2 cups almond meal

Cinnamon and sugar to dust top
Instructions
Simmer whole mandarins in a saucepan with water for an hour to soften peel.

Let cool, then chop to remove pips, then pure.

Beat eggs with sugar, then add almond meal and mandarin pure.

Place in slow cooker on high for about 2 and a half hours, with tea towel under the lid.

Remove from slow cooker, sprinkle with cinnamon and sugar and place under grill for a min or 2.