Submitted by MJ McSweeney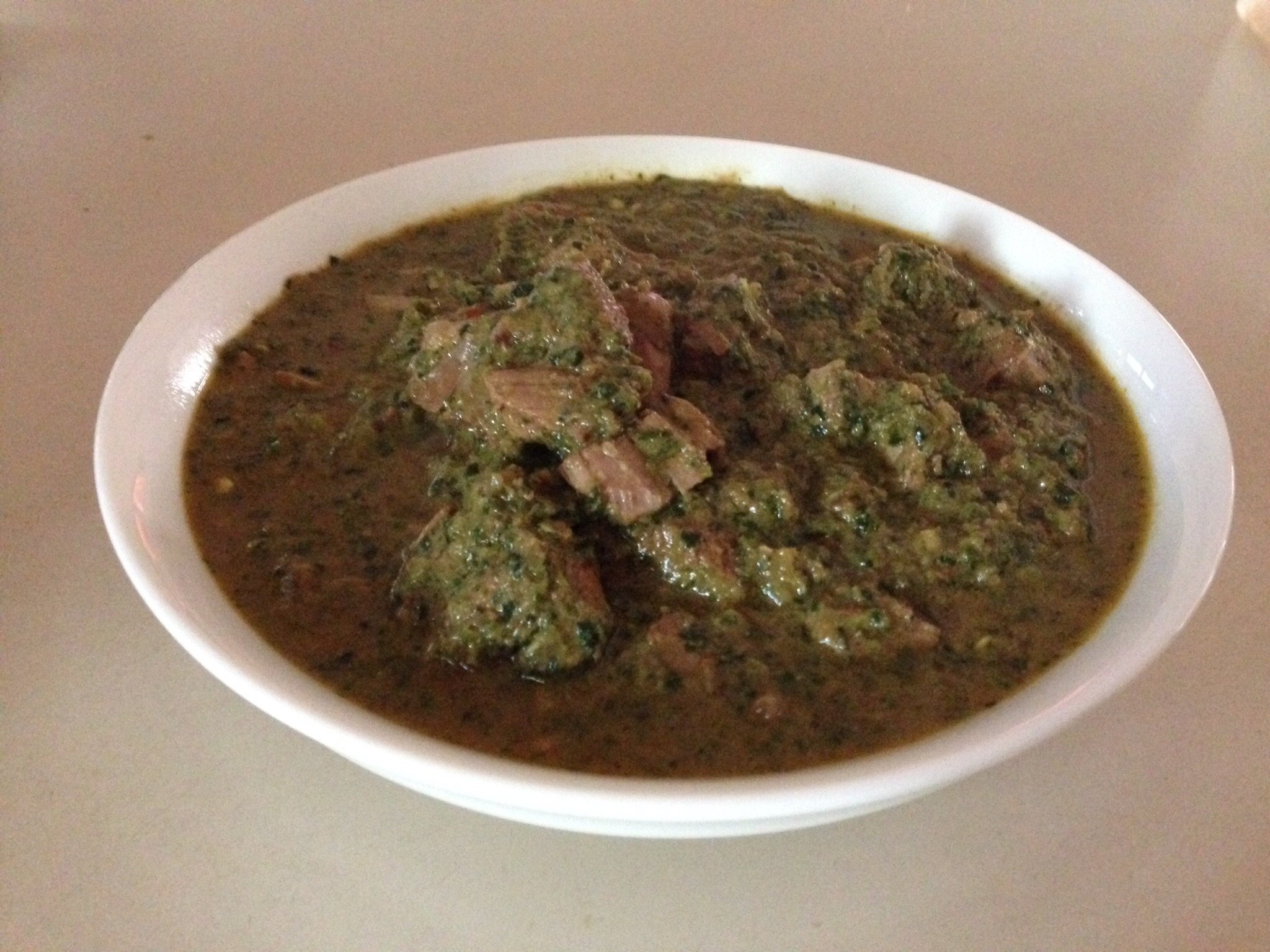 Lamb Saag
Ingredients
900g lamb shoulder or leg cut into one inch pieces

3 tablespoons ghee/vegetable oil

2 large onions - finely chopped

2 tablespoons garlic paste (about 6 large cloves of garlic mashed to a paste with a little water.)

1 tablespoon ginger paste (3 inches ginger - grated and mashed to a paste with a little water.)

1 tin of chopped tomatoes (420g)

1 tablespoon cumin powder

1 tablespoon coriander powder

1 teaspoon red chilli powder

1 tablespoon garam masala

250g - about two large handfuls of baby spinach leaves (or frozen)

3 fresh green chillies

1 bunch fresh coriander leaves

2 tablespoons plain yogurt

salt and pepper to taste
Instructions
Place all of the spinach, chillies, and coriander in a food processor and blend to a smooth paste. You may need to add just a bit of water to do this. Set aside.

Now heat the ghee/oil in a wok or large frying pan over medium heat.

When hot, add the chopped onions and fry for about 15 minutes until translucent and soft but not overly browned.

Add the ginger and garlic pastes and allow to sizzle for about 30 seconds.

Pour in the cumin, coriander powder, garam masala and red chilli powder and stir to combine.

Remove the fried onions from the pan and blend until smooth with the tomatoes.

Pour the onion sauce back into the pan and add the lamb pieces.

Cook for about 4 hours on Low until the meat is nice and tender.

To finish, add the spinach puree you made earlier and stir it into the red curry.

Heat until warm, check for seasoning and add the salt and pepper to taste.

Just before serving, add the yogurt one tablespoon at a time stirring it into curry.