Submitted by valerie duke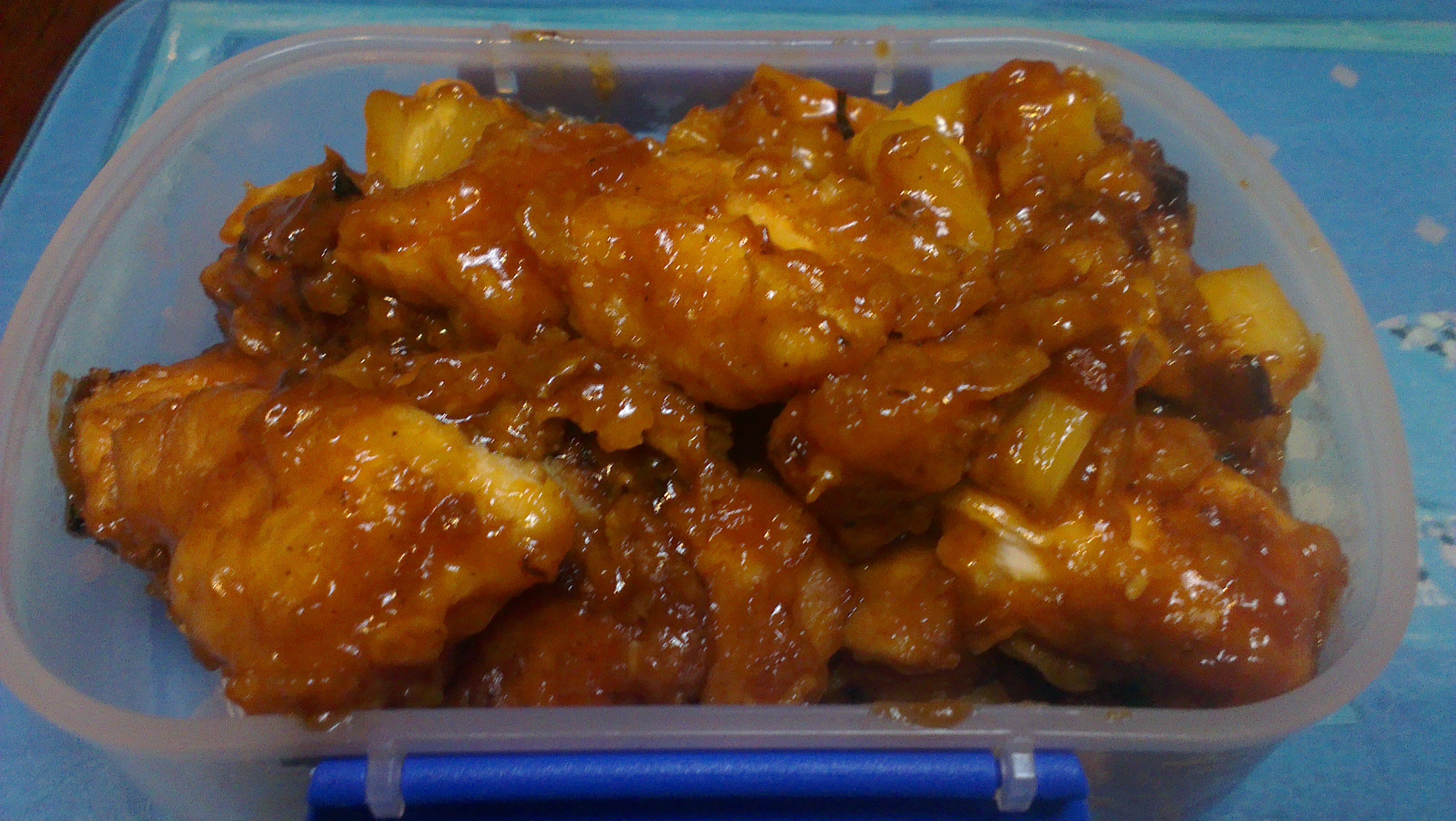 Hawaiian Chicken
Ingredients
1 kg of diced chicken,

1 x 440g tin of pineapple pieces,

1/2 cup of brown sugar,

1/3 cup tomato sauce,

1/3 cup of soy sauce,

3/4 cup corn flour reserving 3tblsp for the sauce,

3-4 eggs depending on size.
Instructions
This is the important step and you must do this no skipping or it will not turn out -you must coat the chicken in corn flour then coat in beaten egg and shallow fry in hot pan till brown and crispy you can do this in batches.

Chicken does not need to be cooked through just brown and crispy take out and drain excess oil on paper towel When finished doing the batches of chicken place it all in your slow cooker.

Drain the juice off the tin of pineapple keep reserved pineapple pieces for later

Mix the pineapple juice, tomato sauce, brown sugar, soy sauce and 3 tablespoons of cornflour and pour over the chicken and cook 2-3hrs on high.

Before serving you can add the pineapple pieces to the chicken in the sc.

Serve it with fried rice.