Submitted by Zoe Martindale Clarke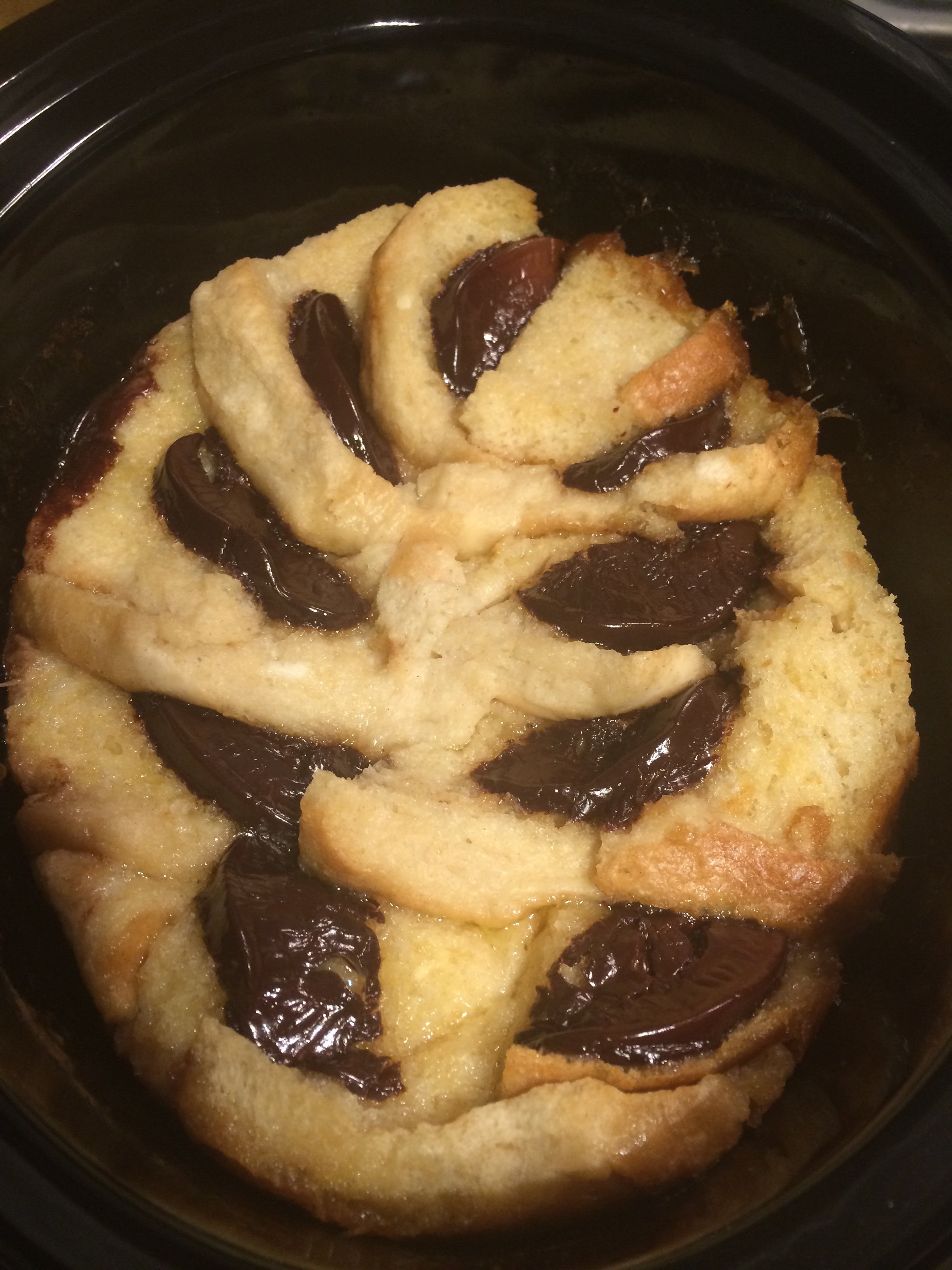 Chocolate Orange Bread & Butter Pudding
Ingredients
- 8 stale crusty rolls. Mine were pretty crunchy!

- almost 1 whole Terry's chocolate orange

- 4 cups of whole milk

- 5 medium eggs

- 3/4's of a cup of sugar

- biggish splash of vanilla essence

- enough butter to spread on rolls and grease slow cooker
Instructions
1. Slice the rolls in half horizontally, butter each half, then cut in half diagonally.

2. Break the eggs into a large bowl and whisk them together.

3. To the eggs, add the milk, sugar and vanilla extract.

4. Place half of the rolls in the wet mixture to soak (for 3-5ish mins or just until they have absorbed enough mix to just about maintain their shape without falling to bits)

5. Grease the slowcooker with as much butter as you see neccessary.

6. Take the soaked bread out of the wet mix and lay it out in the slowcooker, overlapping the last piece slightly as you go.

7. Use half of the chocolate orange and lay each segment between the overlaps in the bread.

8. Repeat steps 4, 6 & 7 and try to arrange everything so it looks pretty.

9. Put lid on, no tea towel, and cook on low for 3 hours.

10. Take pot out of slow cooker, remove lid and leave to cool for 10 mins.