Submitted by Charmaine Lloyd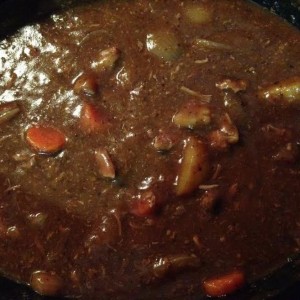 Good Old Rich Beef Stew
Ingredients
1 kg diced beef or chuck steak

2 large onions -diced

3 carrots - sliced

2 turnips - diced

1-2 swedes -diced

1-2 parsnips - diced

1 kg washed potatoes -cubed

Salt and pepper to your liking

1 litre liquid beef stock

1 tablespoon mixed herbs

Gravy powder

BBQ sauce
Instructions
Put meat and all vegetables in slow cooker. Add liquid stock, mixed herbs and salt/pepper.

Cook for 6-8 hours on low.

About half hour before serving, mix couple of tablespoons of gravy powder with some of the liquid then add to slowcooker, stir until thickens. Add more if needed.

Add BBQ sauce (as much as you desire) to achieve a more richer taste.

Serve with mash spuds or rice.