Submitted by Amy McDonald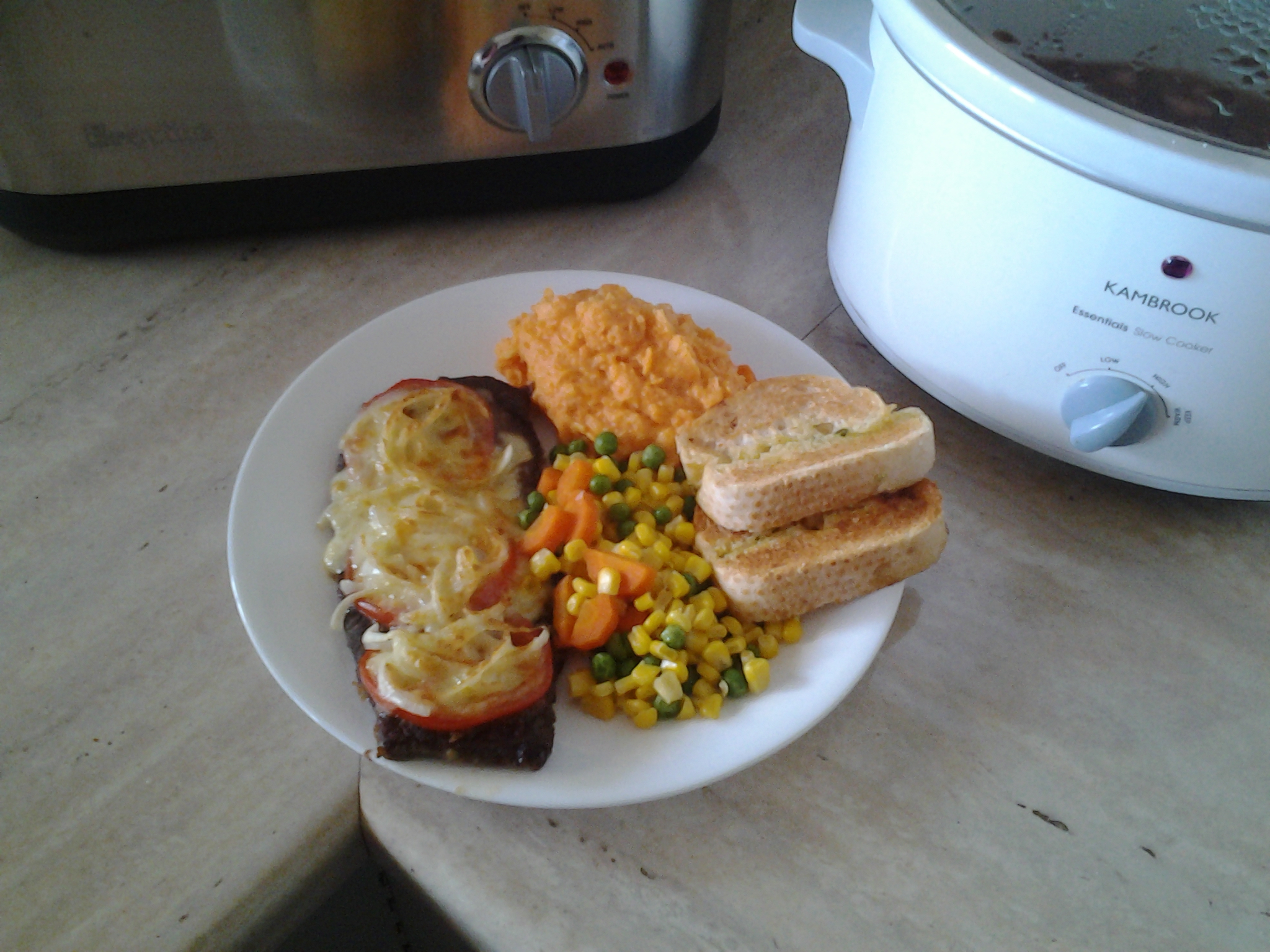 French Onion Steak
Ingredients
2 topside steaks (round steak can be used)

1 pkt salt reduced Continental French Onion Soup Mix

Tomato - sliced

Onion cut into Rings

Matured Cheese - sliced
Instructions
Sprinkle dry french onion soup mix onto both sides of steaks, wrap in alfoil.

Put a cup of water into sc.

Place steaks onto rack in sc, cook on High for 2 hours or until tender.

Place steaks onto oven tray, open foil package up, put tomato slices, onion rings and cheese slices on top

and place under grill until golden. Serve with mashed potato/sweet potato mix and vegetables.