Submitted by joanne ryan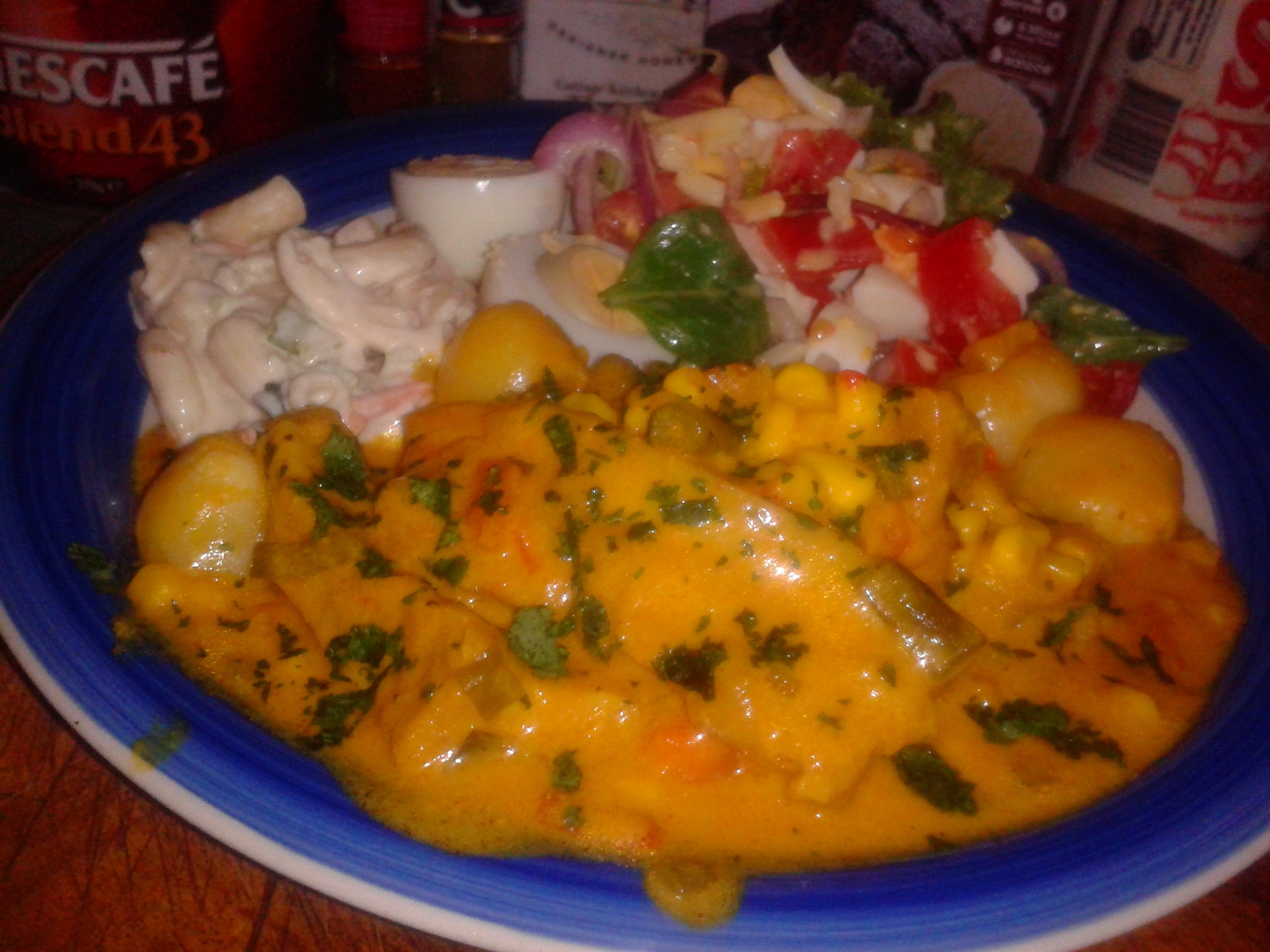 Yellow pork and lychee curry
Ingredients
1 kilo pork spare ribs

2 purple onions diced

3 cloves of garlic crushed

1 tin of coconut milk

1/2 cup chicken stock

1/2 cup of yellow curry paste

400gms baby carrots trimmed

135gms baby corn halved

200gms snow peas trimmed

585gms tin of lychees,1 cup of the juice saved also save lychees

2 fresh kaffir lime leaves

2 tablespoons fish sauce

227gms tin of water chestnuts slices
Instructions
Place pork ribs and onion in slow cooker.

In a jug combine coconut milk,the saved lychee juice,chicken stock,garlic,fish sauce ,yellow curry paste.

Stir well,pour over ribs and onion.

Add carrots,carrots,beans and water chestnuts and kiffar lime leaves.

Cook on low for 8 hours.

Half a hour before serving add lychees.