Submitted by Briony Bonnett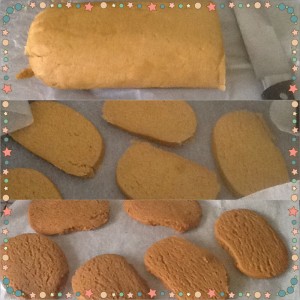 Eggless Ginger Biscuits
Ingredients
1 cup white sugar

1 cup butter (140g)

1 cup molasses /golden syrup

2 tsp bi carb soda

1tsp ground ginger

1 tsp ground cinnimon

4 cups plain flour
Instructions
Cream together butter and sugar

Mix in all other ingredients to form a firm dough

Roll out and cut into shapes. ( I find the dough easier to work with if it's been chilled)

Cook on HIGH for 45 minutes

* I roll mine into a log and wrap in baking paper and put in the fridge. I then cut into slices as needed.