Submitted by Brittany Walters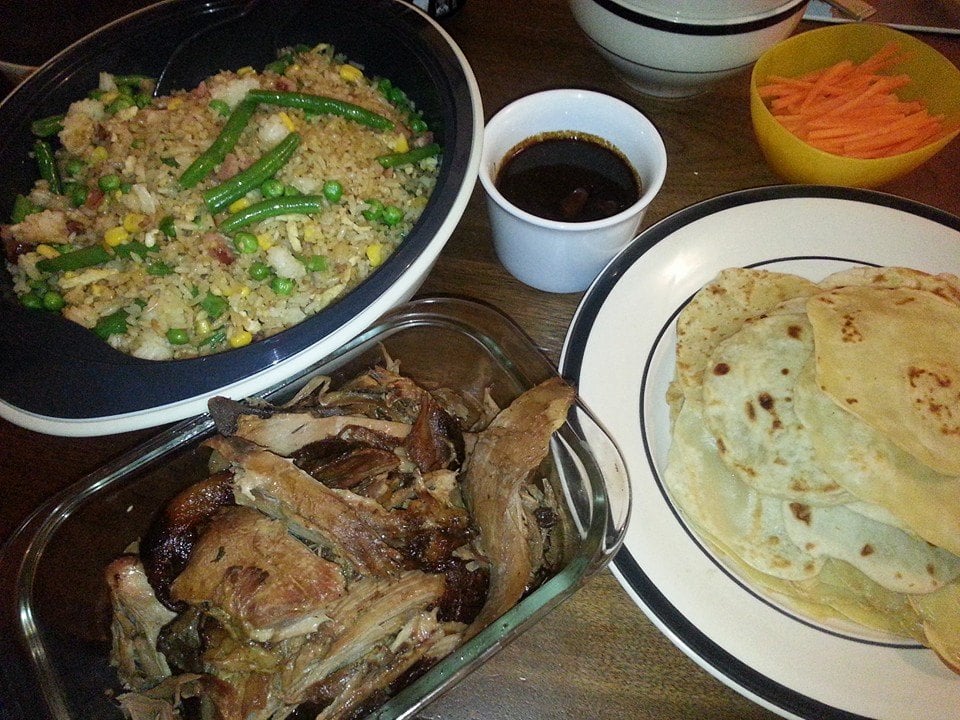 Duck in Plum Sauce
Ingredients
1 duck (mine was 1.9kg)

1/3 cup honey,

1 tablespoon of soy sauce

1 tablespoon of lemon juice

1 300 ml bottle of plum sauce (I used a brand called Beerenberg spicey plum sauce) but use whatever you like the most!

1/4 teaspoon of cinnamon
Instructions
I chopped off the neck (optional)

Brown both sides of the duck before stuffing it breast side down in your slow cooker (it just fit my 5.5l)

Simply mix all the rest of the ingredients and pour it over the top, cook 7hrs on low, every hour baste it in the juices.

Once its cooked, take it out and shred the meat.

Scoop out some sauce and madly boil it until it thickened it a bit.

We then served it on chinese pancakes with fried rice and the sauce.

NB: duck is a very oily meat, you will notice a thick layer of oil on top of the sauce you will have to scoop out before you can use it (I used a ladle). it was very delicious but definitely can be substituted for any type of bird, just adjust cooking times to suit the size.