Submitted by Christy Roth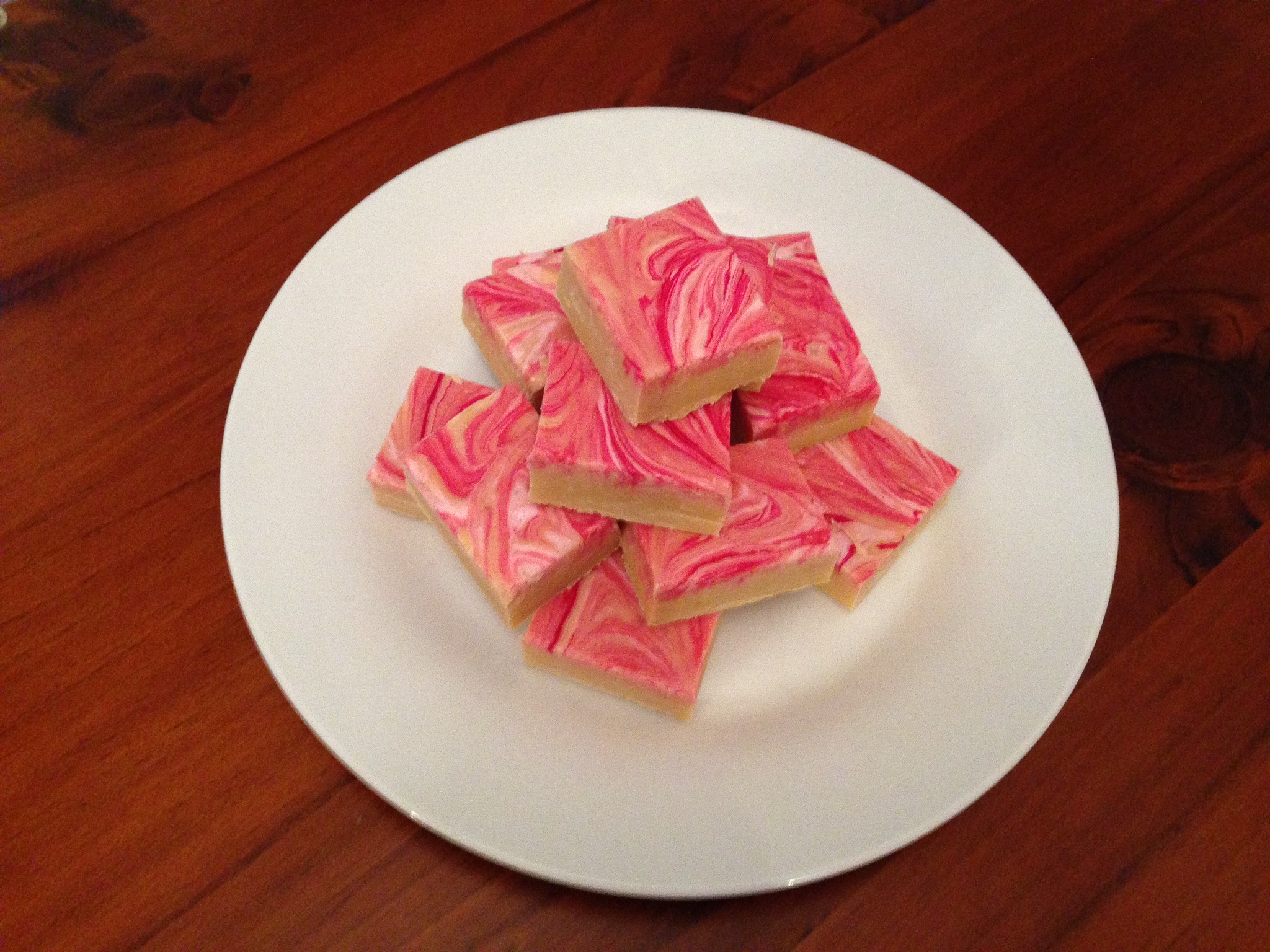 White Chocolate and Marshmallow Fudge
Ingredients
600g white chocolate bits

1 tin condensed milk

50g chopped butter

2 cups pink marshmallows, chopped

Few drops of rose pink food dye
Instructions
Put white chocolate, chopped butter and condensed milk into the slow cooker on high, stirring every 10 minutes. NOTE: Do not put the lid on!

At around the 1 1/2 hour mark the fudge will have changed consistency and become quite thick and glossy.

At this point, turn the slow cooker off.

Pour fudge into a lined baking tray and push to fill the tray and even out.

Put a few dots of food dye on top of the fudge and using a knife make swirls through the fudge to create a pattern.

Allow to cool on the bench top until it is cool enough to put into the fridge.

Leave overnight and then cut into 24 squares.