Submitted by Sherrie sutcliffe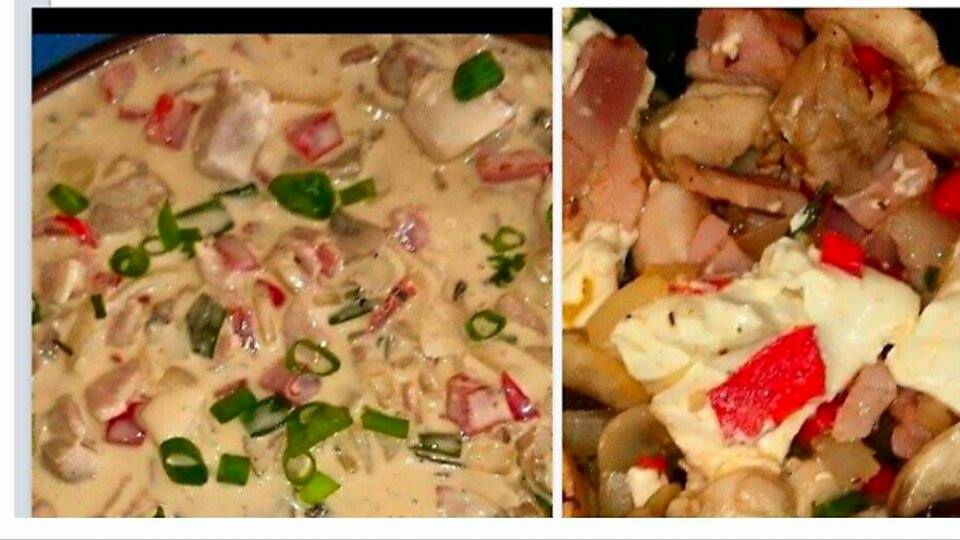 Creamy Garlic Chicken & Philly Cheese
Ingredients
8 chicken thighs diced

2 large onions diced

1 pkt Chinese chicken and corn cup of soup mix (no water added to mix)

1-2 teas garlic

2 teas onion powder

1 cup dice capsicum

Good handful of mushrooms sliced

1 cup shallots

1 block philly cheese cubed

6 bacon rashes chopped
Instructions
Brown chicken, bacon and onions ( optional) - May need more cooking time if adding raw.

Add to Sc with all other ingredients.

Stirring occasionally as philly cheese is melting

Cook for 2-3hrs on high

Can be serve with pasta,rice, fettuccine but make sure your rice, pasta etc is cooked first as it will soak up the sauce.