Submitted by Kaye Dey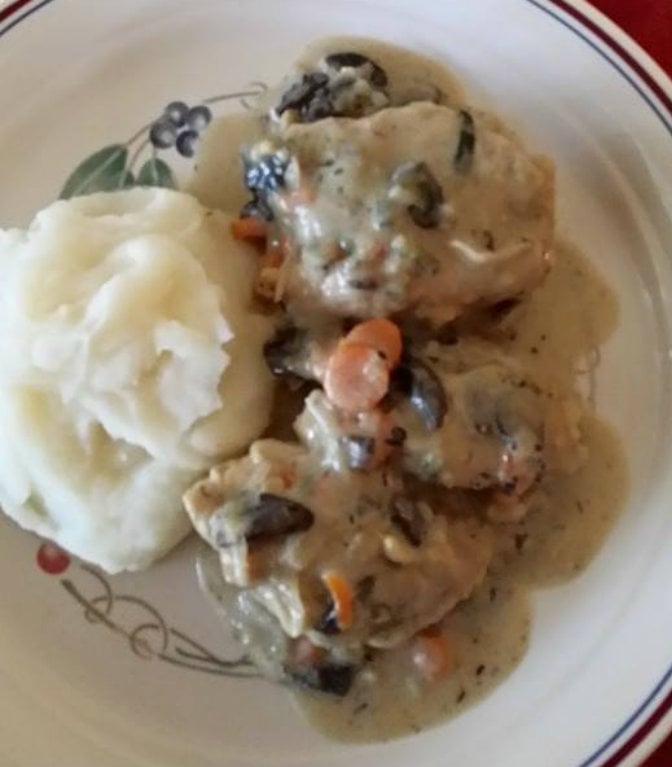 Creamy Chicken & Mushroom Casserole
Ingredients
6-8 pieces chicken rolled in seasoned flour

1 cup chicken stock

1 bay leaf

I small onion finely sliced

1 cup Mushrooms sliced (any type you like)

1 Zucchini finely sliced

2 carrots finely sliced

¼ tsp. thyme

¾ cup heavy cream
Instructions
Place bay leaf, onion, carrots, zucchini & chicken in slow cooker top with mushrooms.

Pour stock over the chicken and put the lid on slow cooker.

Cook on low for 4 hours.

When the chicken is cooked, about the 3 hour mark I remove and put into a dish, then turn

slow cooker up to high and cook the sauce down to thicken a little.

About 30 mins before serving I remove the bay leaf, add the cream and thyme and mix through...I then add the chicken back into the slow cooker ready for serving.

My husband loves this just with creamy mashed potatoes on the side.