Submitted by Lynda Eagleson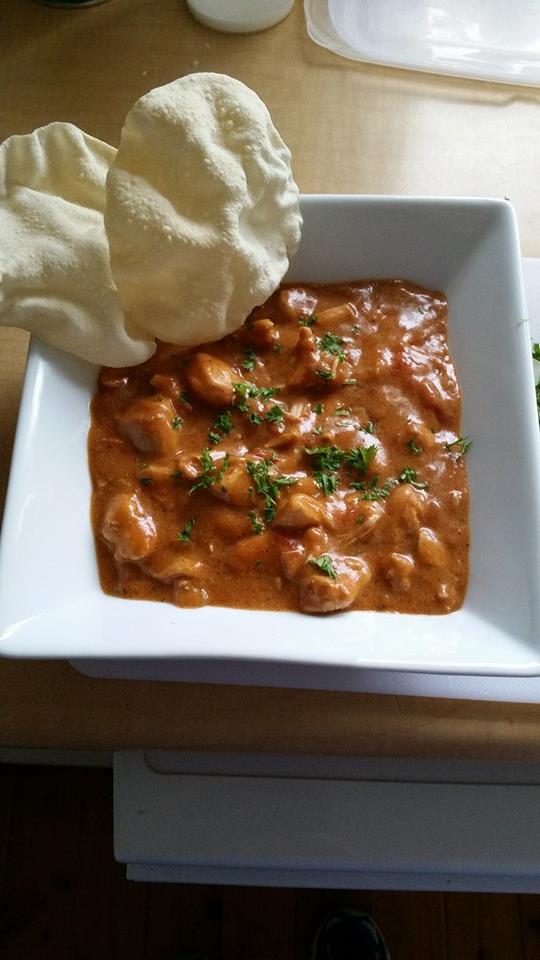 Chicken Tikka Masala
Ingredients
1kg chicken thighs diced

1 onion diced

3 cloves garlic minced

1 inch piece of ginger peeled and grated

3 tbls tomato paste

1-2 tbls garam masala

2 tsp paprika

1 can diced tomatoes

3/4 cup cream or coconut milk.

Marinade

3/4 cup greek yoghurt

1 tbls cumin

1 tbls ground coriander.
Instructions
Marinate the chicken in yoghurt and spices for up to 6 hours.

Fry onion and garlic in a little oil,when soft add ginger,tomato paste and spices until fragrant,can skip this if in a hurry.Add to slowcooker with chicken(remove excess yoghurt) and diced tomatoes.

Cook for 6 hours on low.About 15 minutes before end of cooking add cream or milk,can add more garam masala if needed.Might need to thicken sauce with a little cornflour.

Serve with jasmine or basmati rice,and papadums.