Submitted by Crystal Maine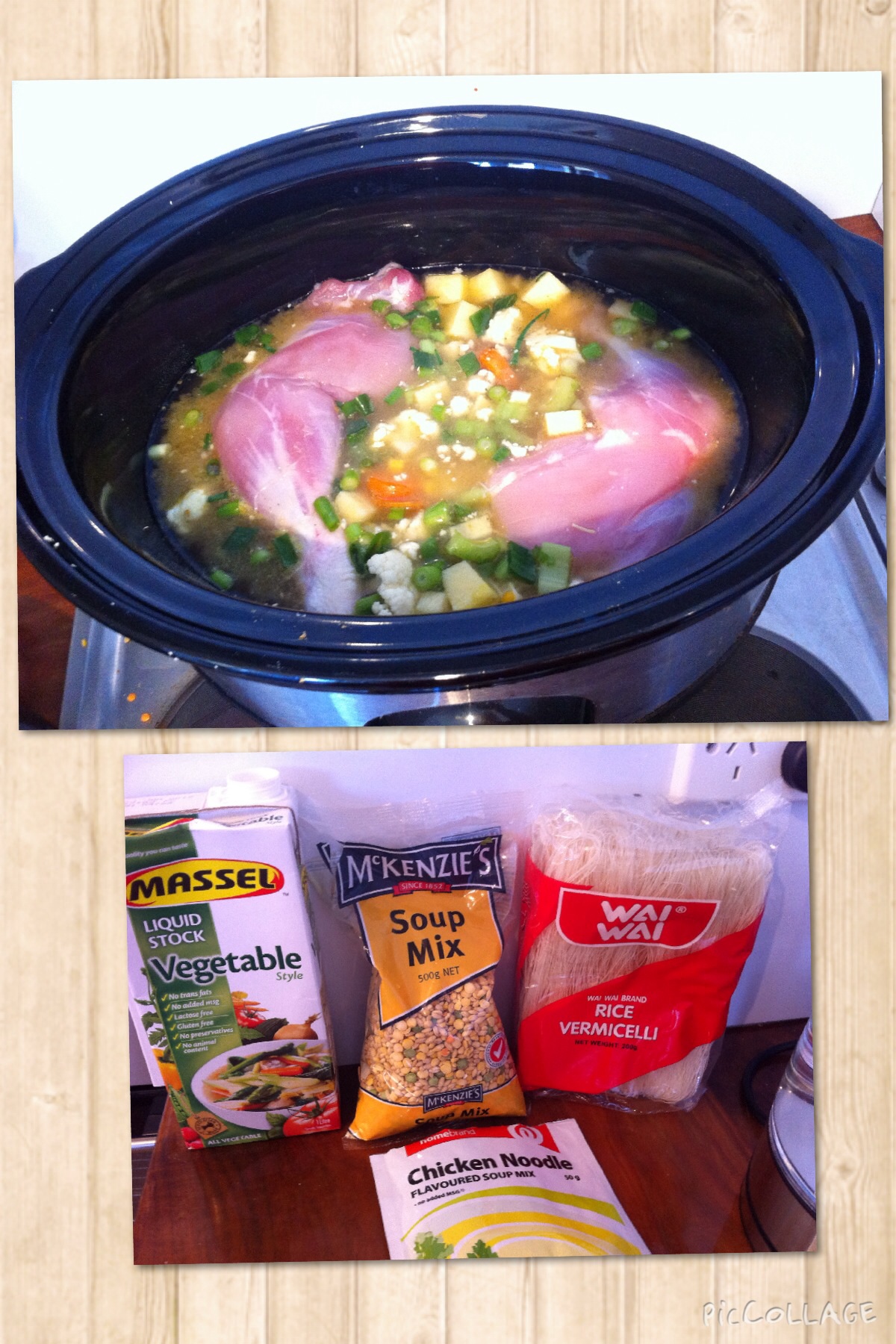 Chicken and Vegie Soup
Ingredients
2x Chicken Maryland (skin removed)

Carrots, Swede, Celery, Sweet Corn, Cauliflower, Spring Onion

(no set amount of each vegie) a handful of Soup Mix, 1 pkt of

Chicken Noodle Soup, 2 tsp Minced Garlic and 2 litres of vegie stock.

Vermicelli noodles at end with 1 hour to go.
Instructions
Remove skin from Chicken

Chop all vegies and add to SC first,

Add corn including juice if using tin corn,

Sprinkle Chicken Noodle Soup over top of vegies, add minced garlic, pour liquid stock over top,

Add chicken Maryland on top of vegies and stock.

Put lid on and cook on Low for 6-8 hrs, when an hour before ready add some Vermicelli noodles,

Serve with crusty bread or just as is, Yum!