Submitted by Cherie Hammond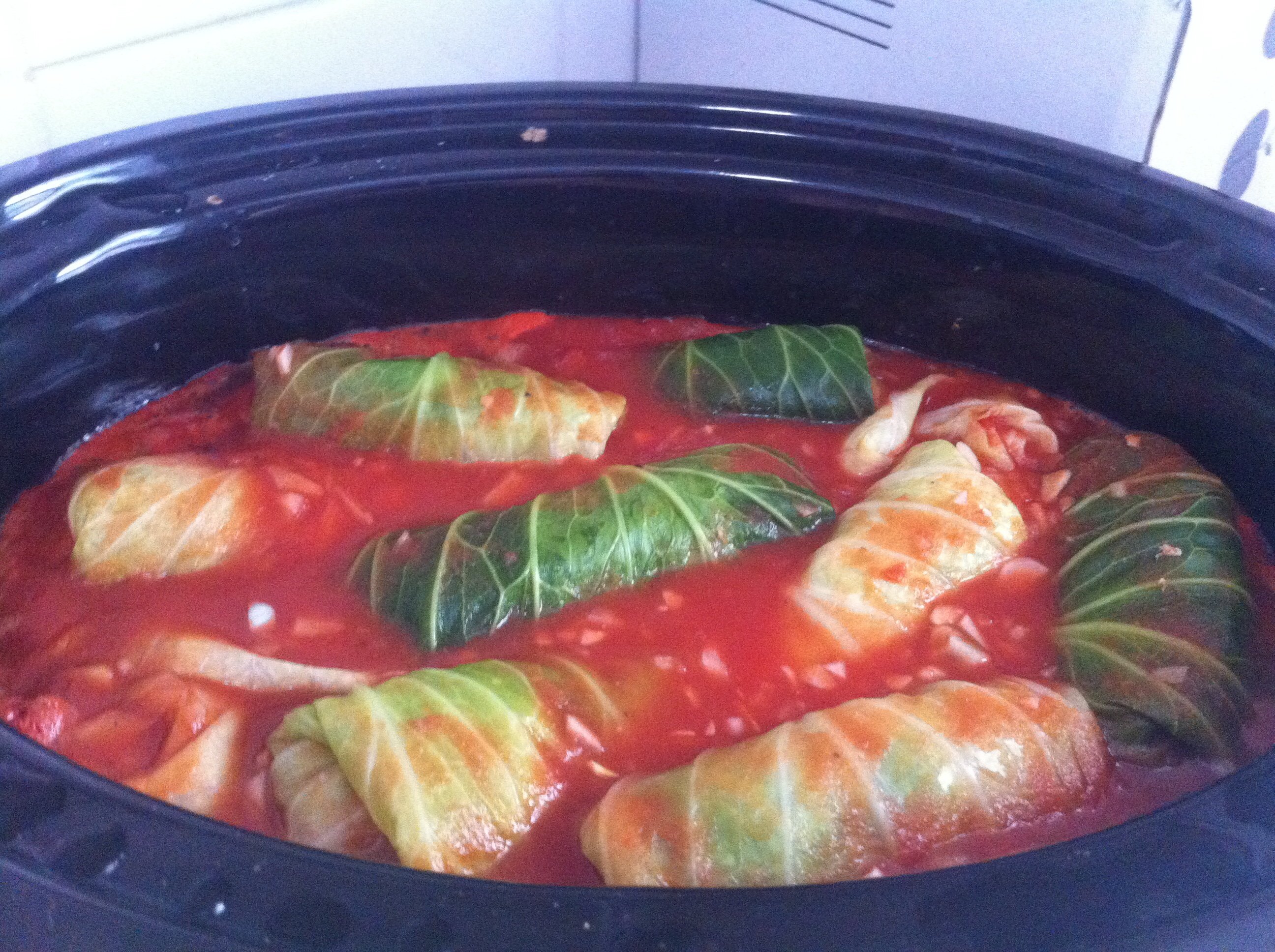 Cabbage rolls
Ingredients
Sauce
1 bottle of tomato puree

2tbs garlic tomato paste

2cubes of beef stock dissolved in 3cups of water

1onion diced

3 garlic cloves
Cabbage rolls
12 cabbage leaves

700grms mince

4 grated carrots

2 onions

1/4 cup of milk

1large egg

1 cup semi cooked rice
Instructions
Sauce
Place all ingredients in the slow cooker.
Cabbage rolls
Peel all leaves off cabbage,

Boil a pot of water and place 3 cabbage leaves in the boiling water for 2mins then remove

Repeat process till no more cabbage leaves left.

Then place all ingredient in the mince mix together until all combined.

Then spoon a tbs of the mixture, maybe even a little more mixture, into the core end of the cabbage and roll once

Them fold in both sides then roll remaining leaf up.

Then place all cabbage rolls into the slow cooker.

Cook for 6-9hours on low

Serve with mash or rice and a French stick to soak up all the sauce.