Submitted by Robyn Clark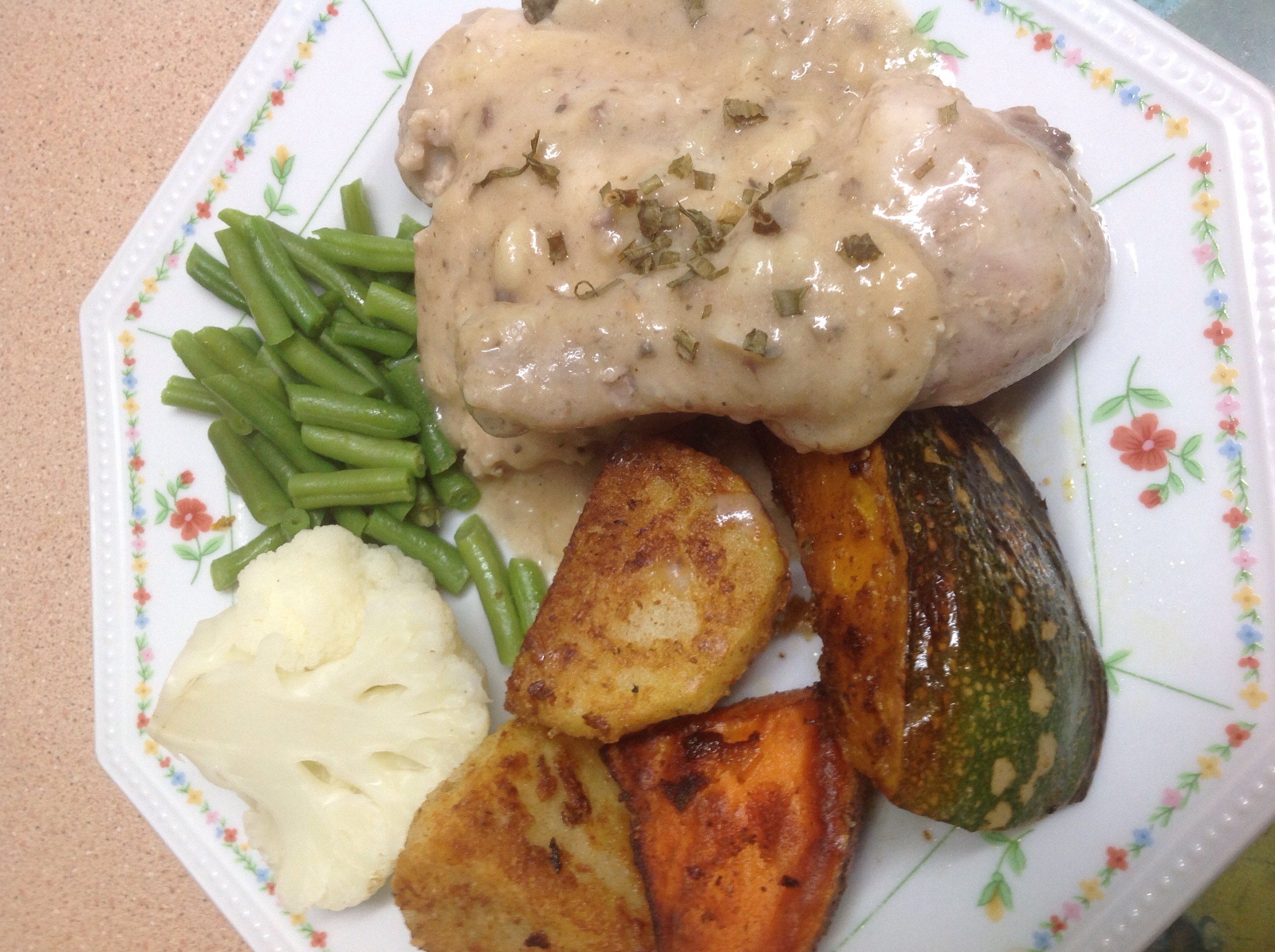 Buttermilk Chicken
Ingredients
1.5kg chicken

1 1/2 cups buttermilk.

1 can Cream of mushroom soup.

2 teaspoons minced garlic.

1/3 Cup butter.

1/2 cup Plain Flour

pinch of each of the following add to the flour.

Salt

Pepper

Cayenne pepper

Parsley flakes

Chive flakes.
Instructions
Fry the butter and the garlic ( or sear in SC )

Pour 1/2 cup of the buttermilk into a bowl and place the chicken pieces in.

Then coat the chicken in the flour and spice mix.

Transfer to your SC and fry off ( or frypan).

Arrange the chicken in your SC and mix the 1 cup of buttermilk and the leftover buttermilk with the can of mushroom soup. Pour over the chicken and cook on high 4 hours and then check.

Timing will depend on your SC. You can cook on low 6-8.

Remove the chicken and then give your gravy a really good stir. Serve with your favourite veges or rice , pasta.