Submitted by Robyn Clark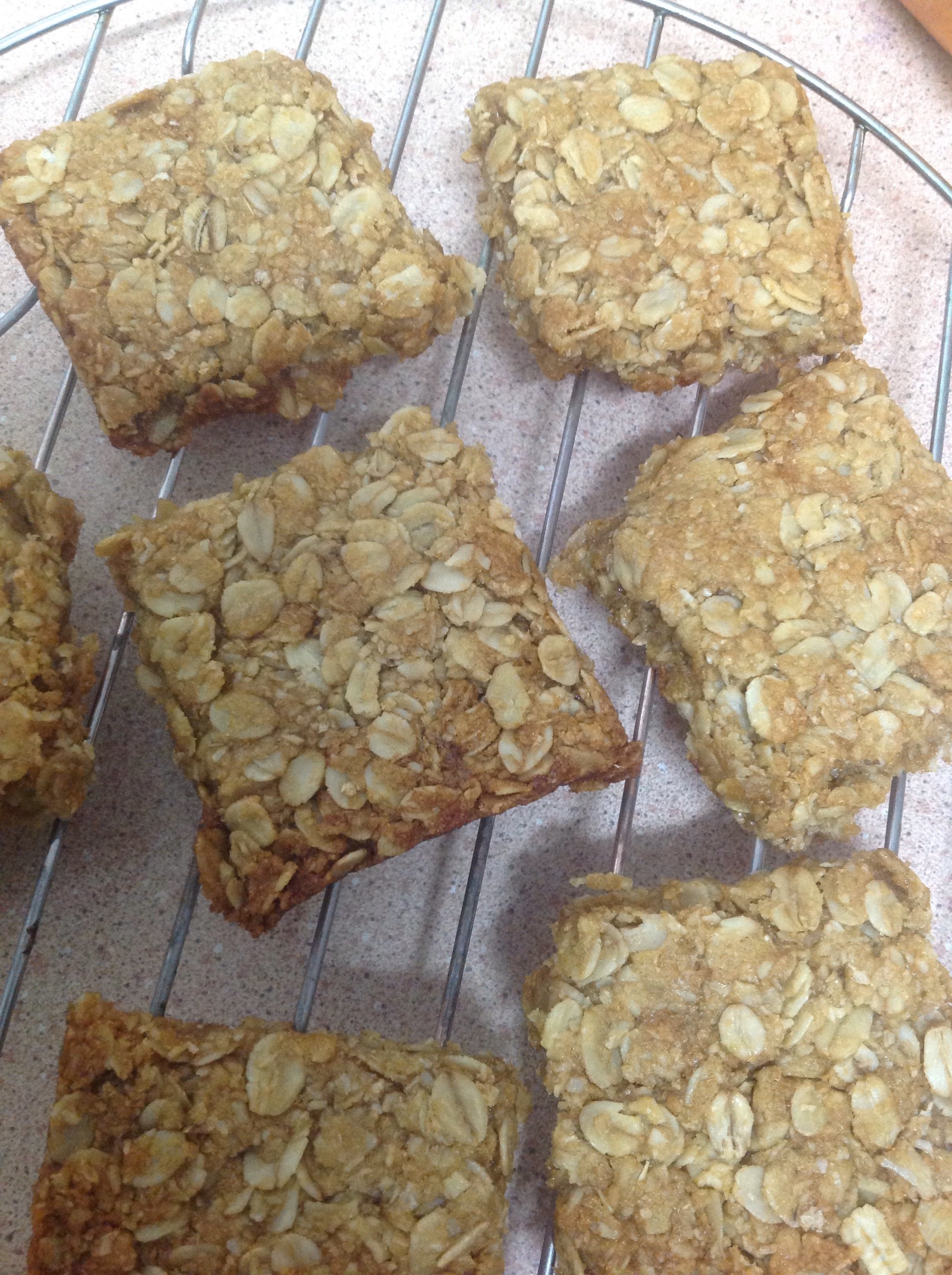 Anzac Slice
Ingredients
1 1/2 Cups rolled oats

1/2 Cup Wholemeal SR Flour ( you can use white SR)

1/2 Cup coconut

1/4 cup raw sugar

3 Tablespoons golden syrup

1/3 Cup oil ( I used peanut)

1/2 teaspoon bicarb soda

1 1/2 Tablespoon water
Instructions
Mix all the dry ingredients . Combine the golden syrup and oil together and whisk with a fork. Add the bicarb into the water and then whisk in with the syrup and oil.

Place into your SC lined with baking paper and spray lightly ( or use a suitable cake tin ).

Cook on high approx 45 mins. Tea towel under the lid.

Cool slightly when done and cut into squares. Allow to firm up on a wire rack before storing (or eating).