Submitted by Yvonne Tracy Briant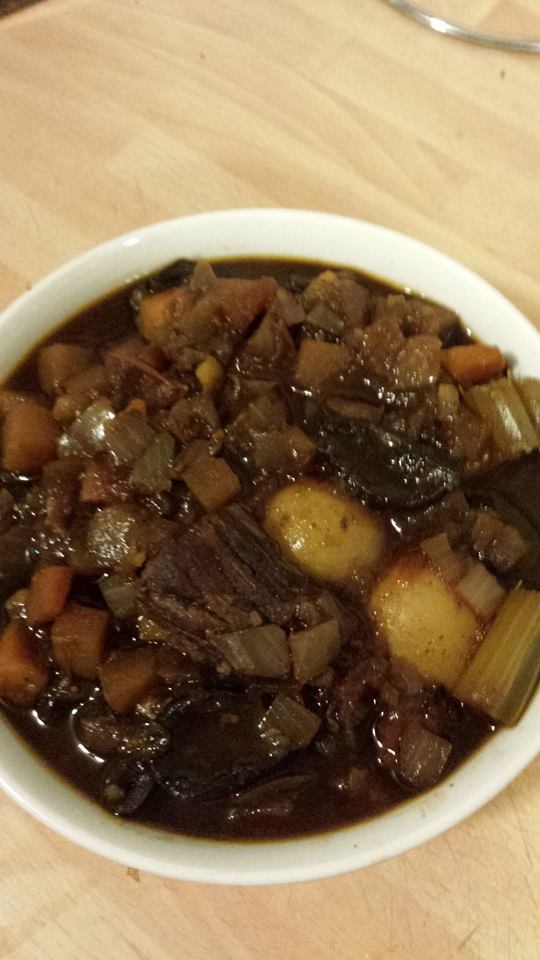 Buffalo and Vegetable Stew
Ingredients
700g Diced Buffalo meat

1 large onion diced

2 stalks celery

Bag of diced carrot and swede

3 large tomato's chopped or 1 can chopped tomato's

8 medium sized chestnut mushrooms sliced

2 bay leaves

Ground black pepper

2-3 garlic cloves minced

6 small potato's halved

1 cup red wine

600ml low sodium beef stock

Splash of Worchester sauce.
Instructions
Spray a skillet pan with light oil cooking spray, brown buffalo meat over a medium heat, place all other ingredients in the slow cooker and add the meat last, followed by the stock and wine.

Cook on low for around 7 hours, I had to finish mine on high for about 2 hours with the last hour with the lid off so the gravy could thicken.