Submitted by Lynne Walters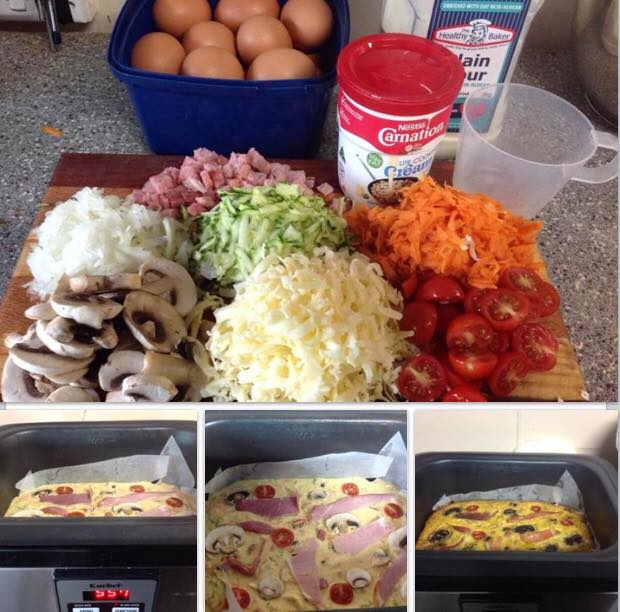 Savoury Impossible Pie
Ingredients
8 eggs

1 cup grated cheese

1 cup plain flour

1 cup grated carrot, zucchini, or what ever choice of vegetable

1 cup diced bacon/ ham

1 large diced onion

1 cup of cherry tomatoes halved

1 carton of carnation cooking cream/evaporative milk

120 gms butter (melted)

Seasoning to taste

Can also add some crumbled fetta cheese into mix and sprinkle with fresh parmesan cheese.
Instructions
Sift flour into a mixing bowl. Stir in cheese, ham/bacon and feta.

In a jug, blend together milk, eggs and butter. Whisk into flour mixture with choice of grated vegetables and decorate with halved cherry tomatoes and bacon strips.

Sprinkle evenly with Parmesan.

Cook until golden and set - 5hrs on low

Serve warm or cold with salad.