Submitted by Tina Manuel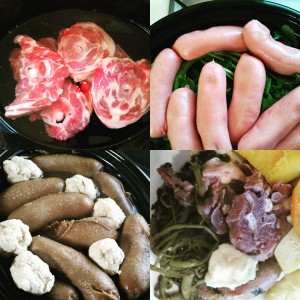 Boil Up
Ingredients
6 lamb neck chops

8 sausages

Bag watercress - washed.

Dough boy's

2/3c flour

1/3c milk

pinch salt
Instructions
Place lamb neck chops on the bottom and fill slow cooker with water about half way. Water should just cover the meat. Don't add more otherwise it spills over the sides.

Wash watercress and place on top of meat then add sausages on top.

Cook on low for 6-8 hours.

Half hour before serving add the dough boys just on top so they sit half way in the water and turn once after 15 minutes or so.

Served with potato, kumara (sweet potatoes) and pumpkin.