Submitted by laura ryan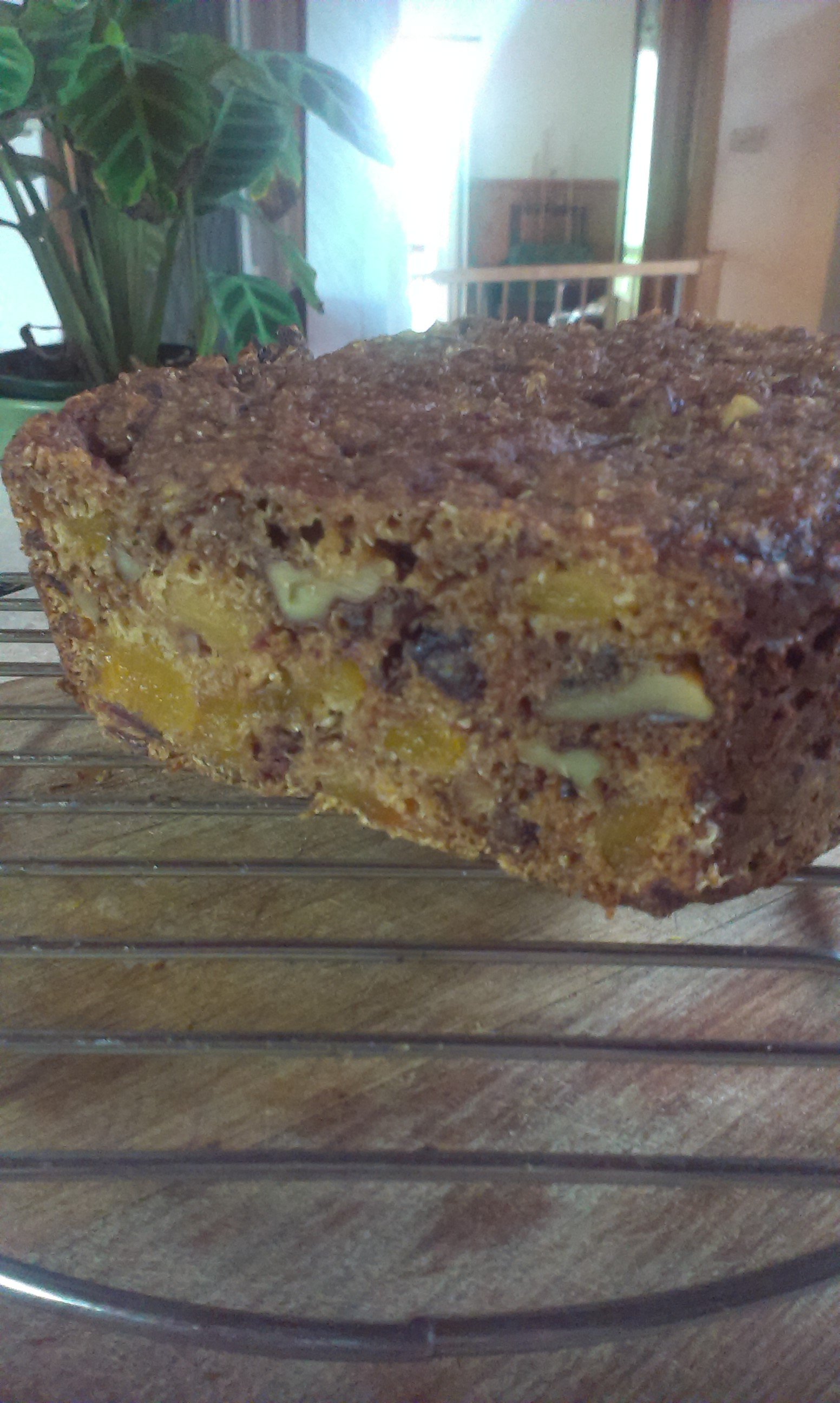 Banana, Date and Nut Loaf
Ingredients
1/2 cup chopped dried apricots,

1 cup chopped dried dates,

1 cup water,

1 cup brown sugar,

2 cups wholemeal self raising flour,

2 mashed ripe bananas,

1/2 cup coconut,

1/2 cup chopped walnuts

1/2 tsp bicarb
Instructions
combine dates, apricots, sugar and water in a saucepan and bring to boil.

Simmer 2 mins and remove from heat.

Add flour, banana, coconut, nuts and bicarb and stir well.

Pour into your lined slow cooker (i use a 3ltr) tea towel under lid, about 2 1/2 hours on high.