Submitted by Kelly Hicks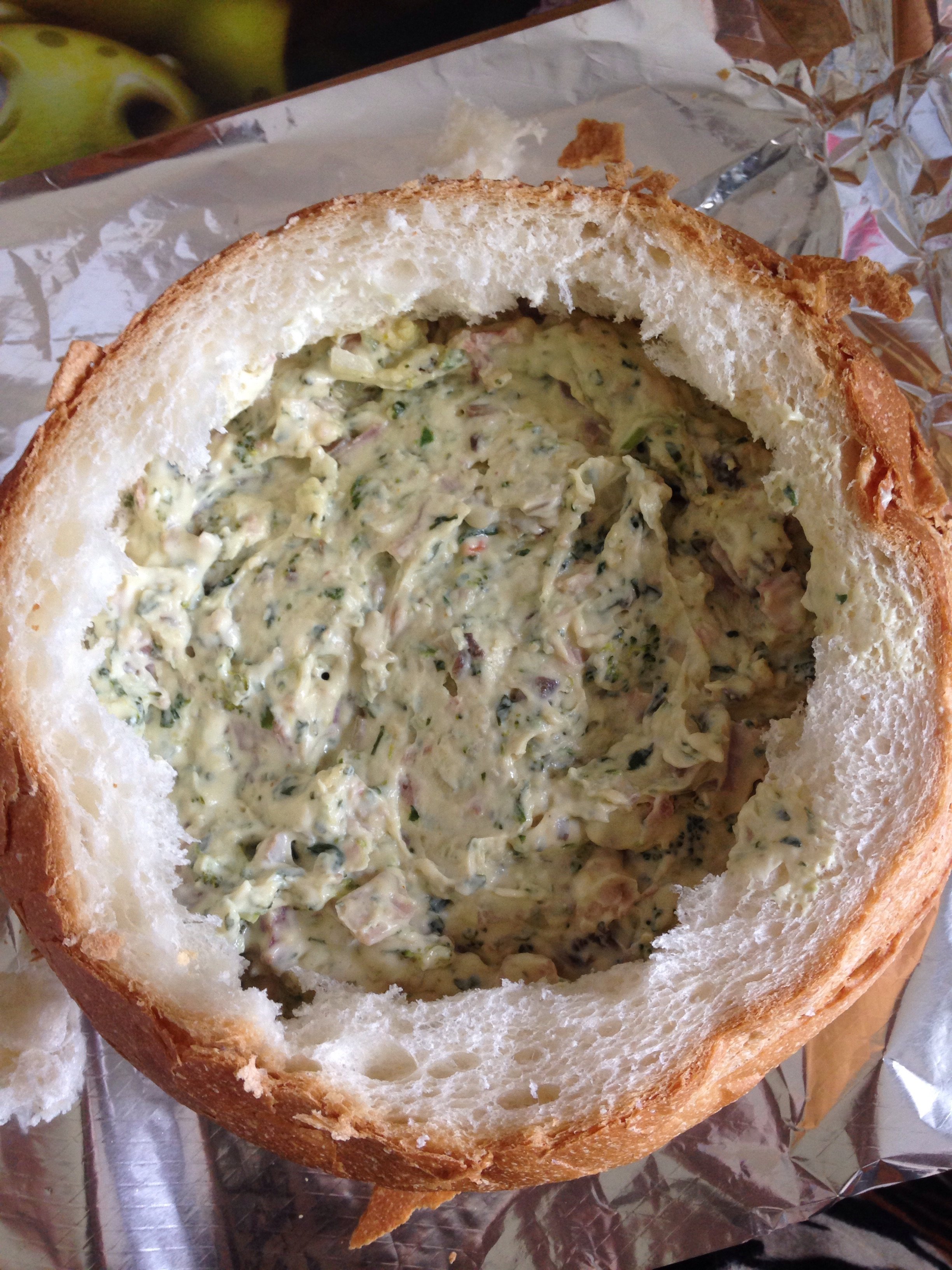 Cob loaf
Ingredients
200g diced bacon

1 diced onion

1 small head of broccoli

6 mushrooms diced

1 block of philly cheese

1 clove of garlic

250g cream

2 cubes of frozen spinach

1 dry packet of cream of chicken soup mix
Instructions
Dice and add the bacon, onion, broccoli, mushroom, garlic and frozen spinach to the slow cooker on high.

I cooked on high for 1 hour then added the philly cheese, cream and chicken soup mix.

Once all soft and combined (approx another 30mins) cut the center out of the cob loaf and add the filling.

Wrap the cob in alfoil and put in the oven for 20 mins on 200c to warm the bread.