Submitted by Louise Finch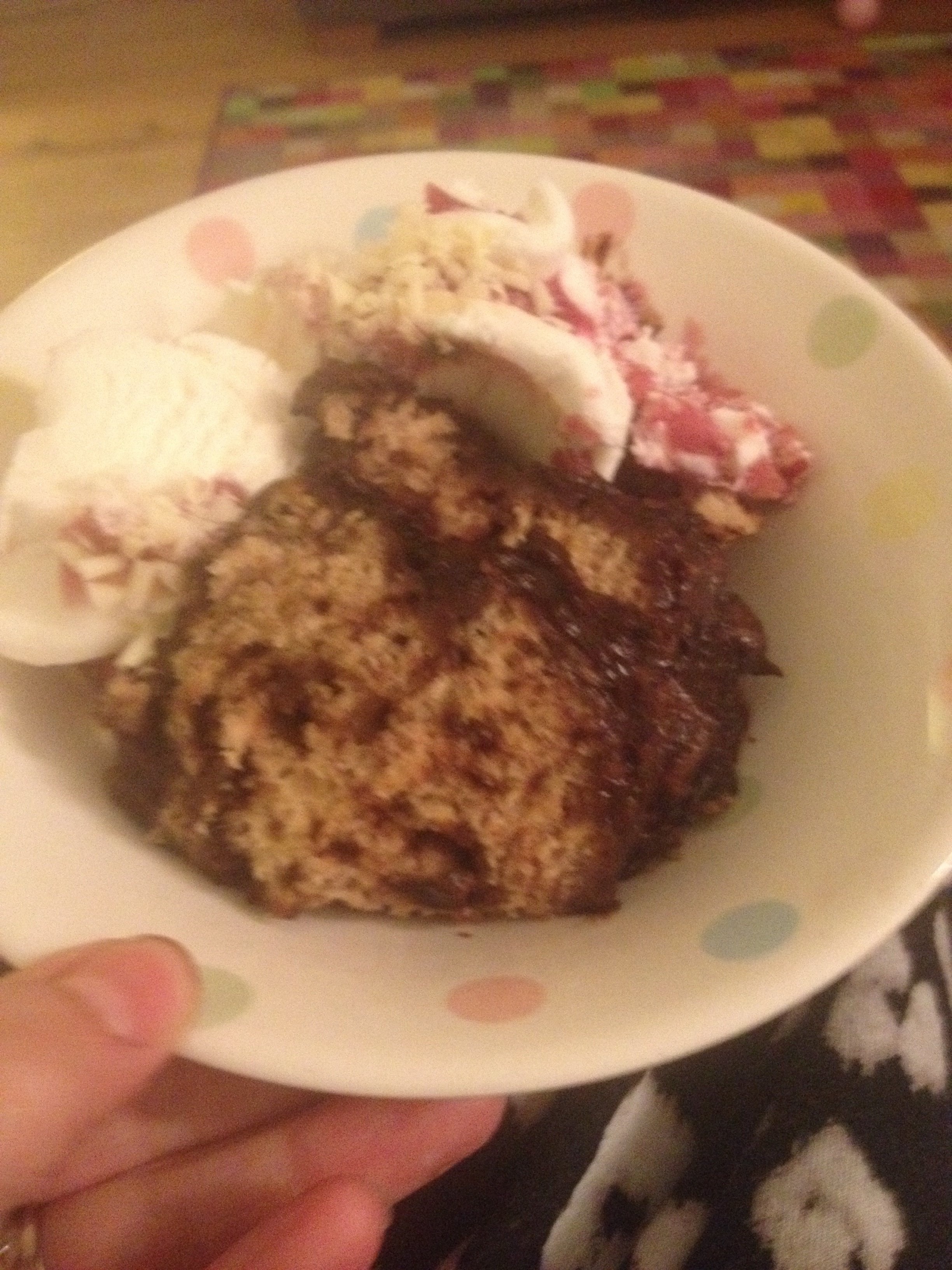 Banana chocolate chip cake pudding with magic chocolate sauce
Ingredients
1 1/2 cup plain flour

1/2 cup caster sugar

2 1/2 teaspoons baking powder

2 bananas mashed

1/2 teaspoon salt

1/2 cup milk

2 tablespoons vegetable oil

1 teaspoon vanilla

1/2 cup chocolate chips (or more if you want it very chocolatey!) or chopped up chocolate of your choice

Topping

3/4 cup packed brown sugar

1/4 cup baking cocoa

1 1/2 cups
Instructions
Butter/oil inside of slow cooker with cooking spray or Pyrex dish that will fit in your sc.

Mix flour, caster sugar, baking powder and salt in medium bowl.

Stir in milk, oil and vanilla until smooth.

Mix in banana and chocolate chips until evenly distributed. It needs to be a firm batter to hold the chips in so that they don't sink to the bottom during cooking. Add more flour if too runny.

Pour batter evenly in dish or slow cooker.

Topping

Mix brown sugar and 1/4 cup cocoa in small bowl. Stir in hot water until smooth. Pour evenly over batter in slow cooker.

Cover and cook on high heat setting 2 hours to 2 hours 30 minutes or until skewer inserted in center comes out clean (bar the chocolate sauce!)

Turn off slow cooker. Let cake stand uncovered 30 to 40 minutes to cool slightly before serving.