Submitted by Alicia S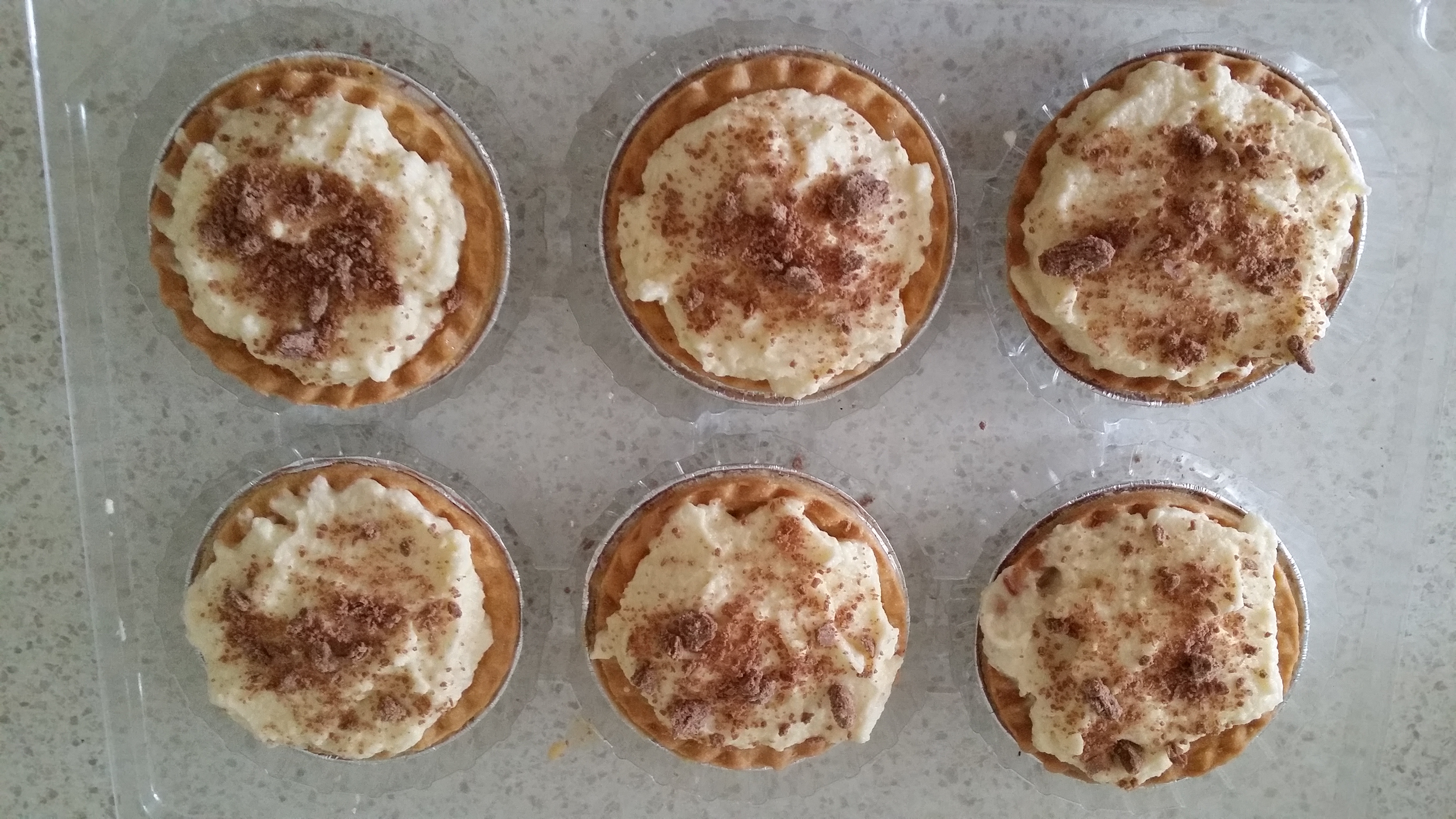 Banana, caramel and cream pie
Ingredients
this is based on what ive used.

pre made 12 tart/pastry cases

tin condensed milk

large container thickened cream- only need half

2 teaspoon sugar

1 teaspoon vanilla

1 snack size Cadbury flake

1 small banana
Instructions
place condensed milk can- unopened into slow cooker. put some baking paper under can to prevent damage. submerge in water, with a few centimeters above can. put on high for 5hrs. turn slow cooker off about the 5hr mark, take lid off and allow to cool.

whip cream to soft peaks, add sugar and vanilla and continue to whip till sriff peaks.

place caramel in pastry, slice thinly one piece of banana per tart, and place ontop of caramel. put cream onto and sprinkle crushed pieces of chocolate on top.