Submitted by Tamara Blair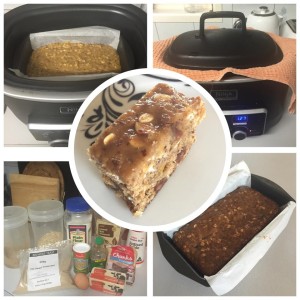 Banana and choc chip lactation cake
Ingredients
- 3 ripe bananas

- 1/3 cup melted butter

-1 tsp vanilla

- 1 egg

- 1 cup brown sugar

- 1 cup plain flour

- 1 tsp baking powder

- pinch salt

- 2 tbsp Brewers yeast

- 2 tbsp flaxseed meal

- 1/2 cup rolled oats

- choc chips
Instructions
Step 1 - in mixing bowl mash bananas, add butter, vanilla, egg and sugar and mix well.

Step 2 - in separate large bowl, mix flour, baking powder, salt, Brewers yeast and flaxseed.

Step 3 - combine banana mix with dry ingredients and mix well.

Step 4 - add oats and choc chips and mix and put into lined loaf tin and place in slow cooker with tea towel and cook on HIGH for 1 1/2 hrs.