Submitted by skye burden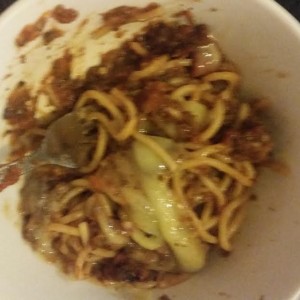 Roo Spaghetti Bowl
Ingredients
500 grams of kangaroo steak minced

1 zucchini

1 onion

3 cloves of garlic

2 carrots

1 teasppon chilli

2 cans of diced tomato

1 tble spoon of sugar

Mixed herbs

Orregano

Rosemary

Half a bottle of pasata

2 tble spoons of tomato paste

Serve on pasta
Instructions
Mince the kangaroo steak in a food processor with the onion and garlic cloves

Grate carrots and zucchini

Add all the ingredients to the slow cooker give it a good stir and then leave until ready to eat.

Cook for 7 hours on low

This was a huge hit with the kids. They even had seconds and plenty of leftover sauce for another dish.