Submitted by Chelsea Limmer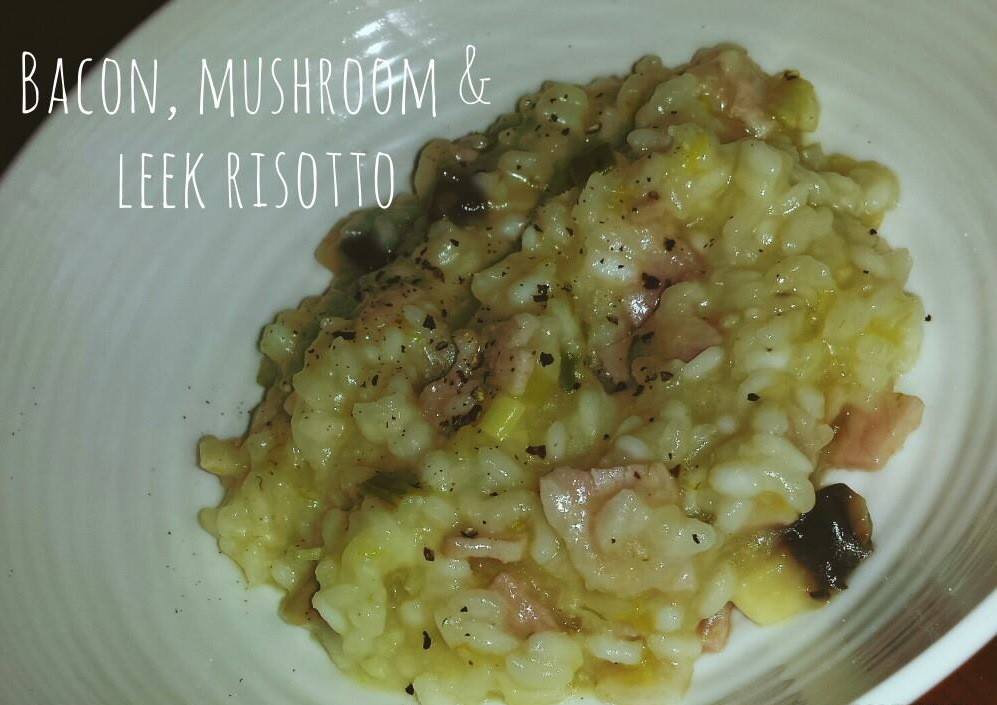 Bacon, mushroom and leek Risotto.
Ingredients
2 cups of arborio rice

1 leek, white and most of green, chopped finely

1 cup mushrooms diced

4 tablespoons butter

3 garlic cloves crushed, chopped

350g bacon diced

2 cups chicken stock, plus another 2 cups during cooking process

Salt and pepper
Instructions
In a frying pan, melt butter, add leek. Cook for about 5 minutes.

Add garlic and bacon. Cook for about 5 minutes.

Add rice and mushrooms. Cook for a few more minutes.

Add 2 cups of stock to a warmed slow cooker on low.

Add risotto mixture.

Season.

Cook for 1 hour and 30 minutes on Low

Keep an eye on the mixture. Stir every 15 minutes or so. If it starts looking dry, add about 1/4 cup of extra stock until the cooking process is complete.

Once cooked, add freshly grated parmesan cheese.