Submitted by Cheryl Barrett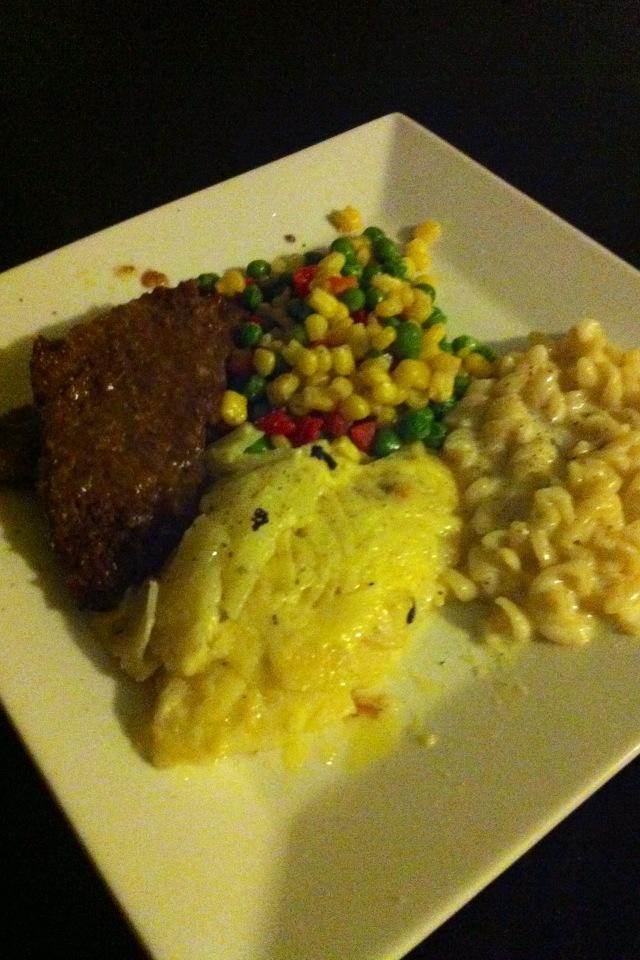 French Onion Steak
Ingredients
French Onion Soup (dry pkt mix)

1/2 cup beef stock

2 -3 x onions chopped in slices 1-2 cm thick

3 rump or scotch fillet (woolies heart smart steak)

Gravy

1x tomato

Salt and pepper

Worcestershire sce (few drops)

Butter
Instructions
Place sliced onion on bottom of slow cooker bowl, with a good sploosh of stock.

Sear seasoned steak in frypan.

Remove steak and coat liberally with French onion soup.

Place in slow cooker with knob of butter either side and sliced tomato on top of steak.

1 hour High +3-4 hours Low

Remove steak and add gravy to thickens I turn back up to high with few drops Worcestershire sauce (optional).

Then serve with either mash potato or potato bake and veg or corn on cob.

Pour gravy over and devour ?

Most importantly enjoy ?