Submitted by Wayne Stewart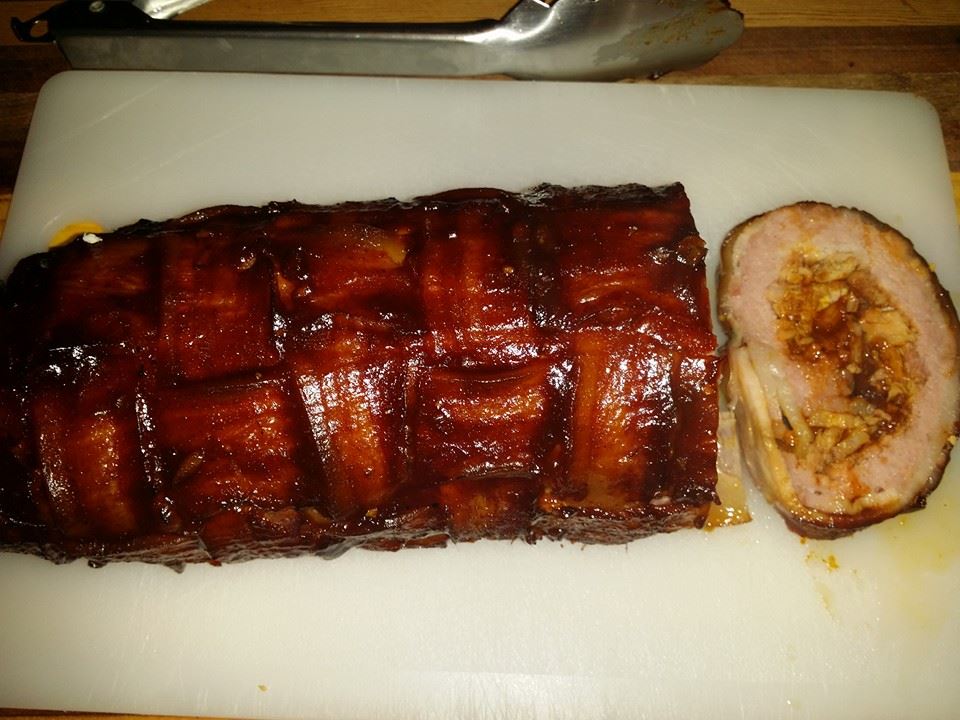 Bacon Bomb
Ingredients
1kg bacon

500g mince (pork, beef chicken, sausage) etc

Left over pulled pork

Bacon pieces (fried up to your liking)

BBQ sauce

Your favorite seasoning or rub.

Pure maple syrup.
Instructions
Make a bacon weave, I cut the loin part of the bacon to make it a straight piece. Fry up the offcuts.

Sprinkle your seasoning or rub on, then lay out the mince to make a square.

Then spread out pulled pork and bacon then put some bbq sauce on.

Roll up to make a large sausage, I used cling film to hold it all together. Place in the fridge for an hour or overnight.

When your ready to cook, unwrap and season the outside with your rub.

Place in the Slow cooker - 6 hrs on low

After 2 hours glaze with maple syrup, then each hour later glaze with bbq sauce.