Submitted by Sarah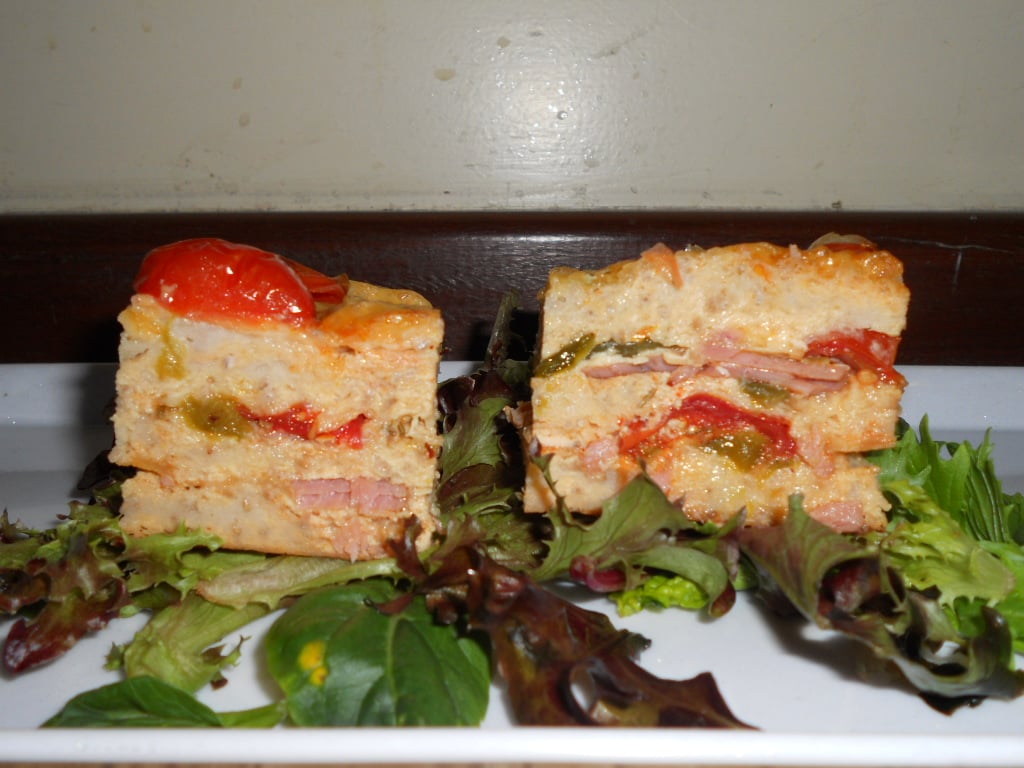 Bacon and Tomato Strata
Ingredients
250g Bacon (approx)

1 Capsicum (I used green)

1 tsp dried Rosemary

12 slices of white bread (crust removed, cut into quarters)

1 1/2 cups grated Swiss Cheese

250g punnet Cherry Tomatoes (halved)

2 cups Milk

6 Eggs

1 tsp Cayenne Pepper

1 tsp Paprika
Instructions
Grease bowl of a 5.5L slow cooker. Cook bacon and capsicum in a frypan for about 5 minutes. Add rosemary.

Sprinkle 1/3 bread on base of SC, then 1/2 bacon mix and 1/3 cheese, then 1/4 tomato.

Repeat with 1/2 the remaining bread, the rest of the bacon mix, 1/3 of the tomato and 1/3 of the cheese.

Cover with remaining bread.

Whisk eggs, milk, cayenne pepper and paprika together, then pour over all ingredients.

Add remaining tomatoes and cheese on top.

Cook for 3 hours on high.

The original recipe called for chorizo, however, we don't like it so used the bacon and spices instead.