Submitted by Sarah Duffey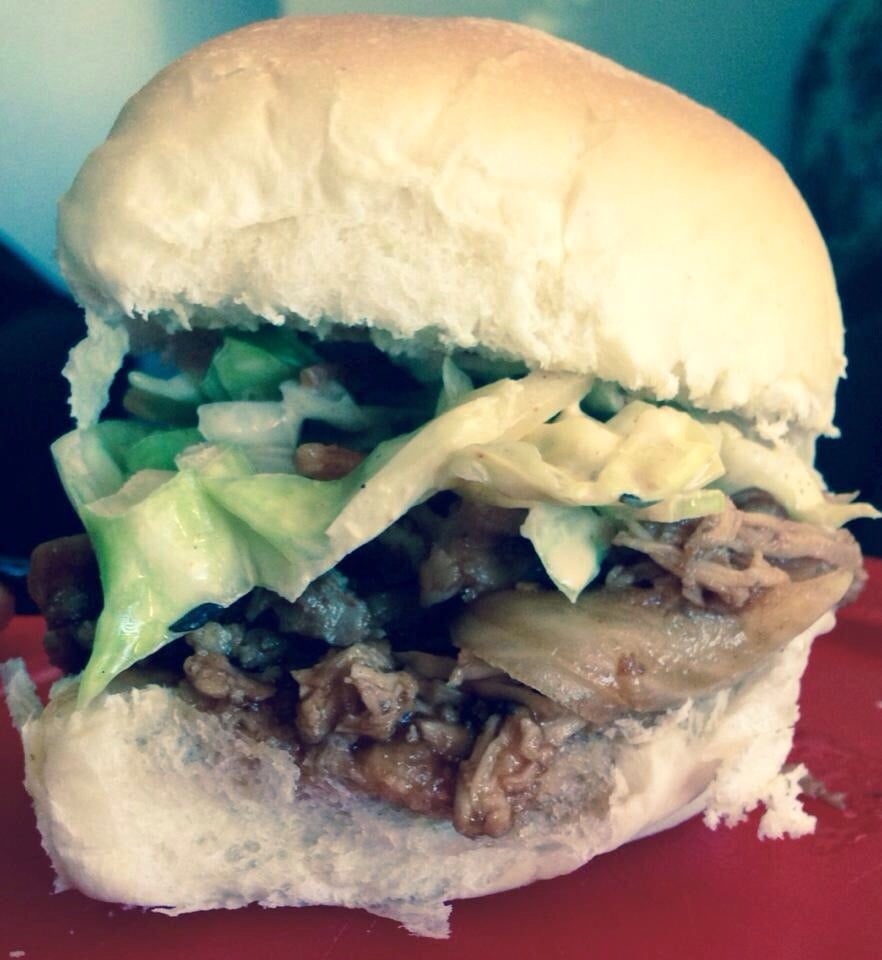 Aussie Take on a BBQ Pulled Pork Slider with Memphis Slaw
Ingredients
~Pork~

Pork

Can of Cola

1 Tbls. of Cracked pepper,

1 Tsp. of Salt and

1/2 cup of smokey BBQ sauce

~Memphis Slaw~

1 Tbsp. brown sugar,

2 tsp. kosher salt,

1 tsp. paprika,

1/2 tsp. dry mustard,

1/2 tsp. freshly ground black pepper,

1/4 tsp. granulated garlic,

1 Tbs. mixed herbs

1/4 tsp. onion powder

1/2 cup mayonnaise and

1/4 cup white vinegar

1/2 head cabbage

1 cup diced green capsicum,

1/4 cup of diced celery

1/4 cup of diced carrots

1 cup diced brown onion

3 x 6packs of Dinner Buns
Instructions
Add pork and a can of Cola to your slow cooker

Rub a Tbls. of Cracked pepper, Tsp. of Salt and 1/2 cup of smokey BBQ sauce over the pork.

Place in the slow cooker, set to low for 10hrs.

~Memphis Slaw~

Whisk together brown sugar, salt, paprika, dry mustard, pepper, garlic, mixed herbs and onion powder in a bowl.

Whisk in mayonnaise and vinegar until sugar dissolves.

Cut 1/2 head cabbage into thick slices; cut slices crosswise. Fold cabbage, capsicum, celery, carrots and brown onion into mayonnaise mixture until coated.

Let stand 1 hour before serving, tossing occasionally.

~Plating~

Once the pork is ready, shred it with two forks.

Slice the Buns open and add a 2 heaped Tbs. Of the Pulled Pork to the base of the roll and add 2 heaped Tbs. Of the Slaw on top of the pork.

Close the bun and dig in!