Submitted by Nikki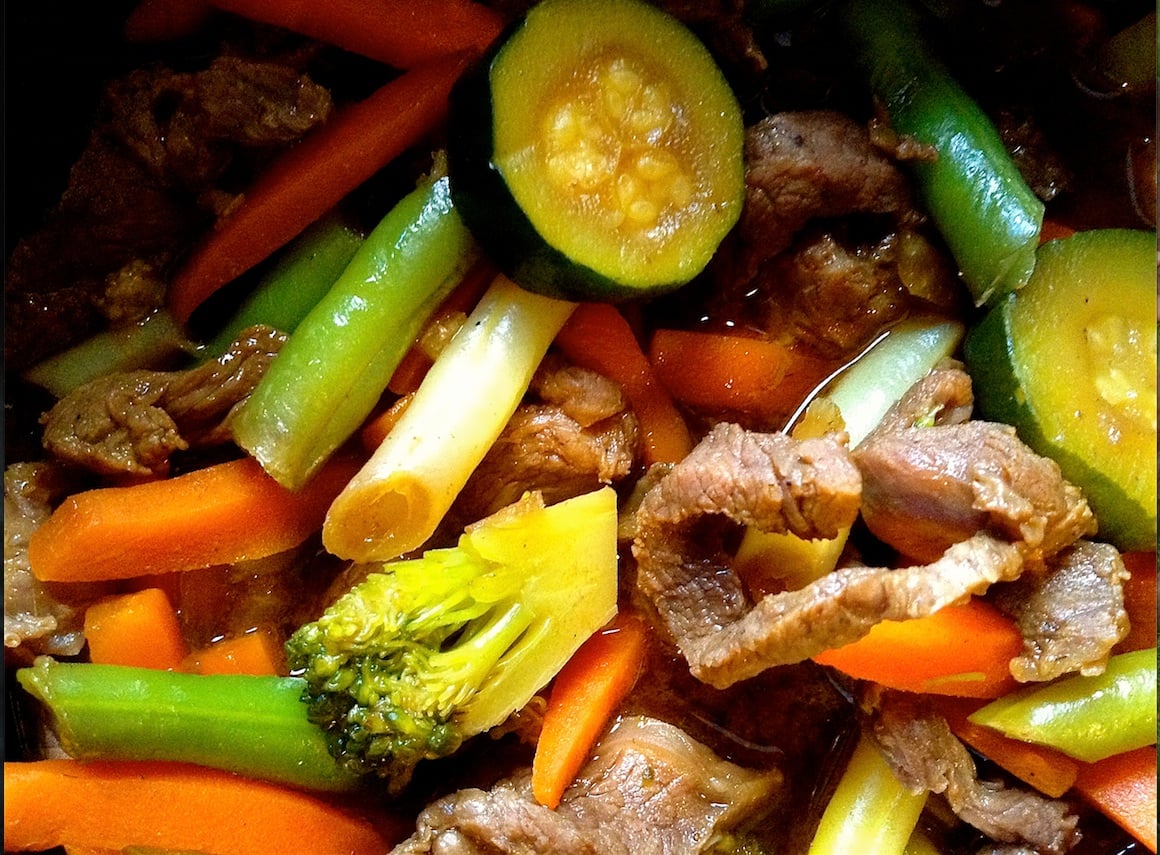 Asian style beef
Ingredients
500-750g beef cut in strips

1 cup beef stock

1 tsp sesame oil

3 Tbsp soy sauce

2 Tbsp brown sugar

2 Tbsp garlic sauce or 2tsp crushed garlic

1 tsp chinese 5 spice

2 tbsp sherry or brandy

2 cups frozen Chinese stir fry mix

1 pkt 2 minute noodles
Instructions
Mix stock, oil, soy, brown sugar, garlic, 5 spice and sherry and add to slow cooker. Cut beef into strips, browning is optional. Place into slow cooker.

Cook for first hour on high then turn to low. After 1 hour on low add in the veges, half an hour later add the noodles and their flavour sachet. Cook for a further half hour. Can be left longer than this on low but if doing so don't add the noodles until the last half hour.

This is pictured without the noodles in it as photo was taken before they were added.