Submitted by Nicole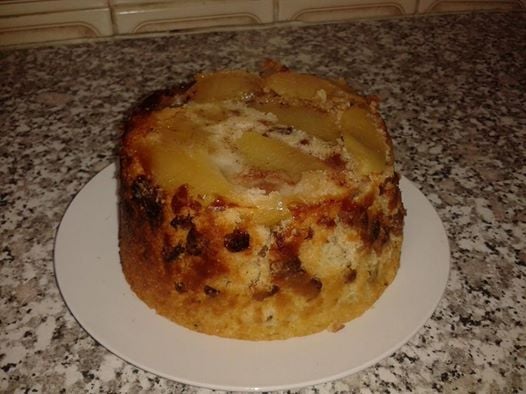 Apple and Sultana Lemonade Cake
Ingredients
1 Buttercake packet mix

1 cup lemonade

1/2 cup sultanas

1 large green Granny Smith apple

Sprinkle of mixed spice and brown sugar
Instructions
Peel, core and slice your apple and coat in a little brown sugar and mixed spice.

Spray your SC and layer the apples in the bottom.

Combine the butter cake mix with lemonade and mix the sultanas through.

Pour over the apples in the SC.

Place a tea-towel under the lid and cook on HIGH for 1.5 hours.

Let cool slightly once cooked, loosen the edges with a knife and tip straight out on to a plate.

Best served hot with ice-cream.

Enjoy!