Submitted by Victoria Duncan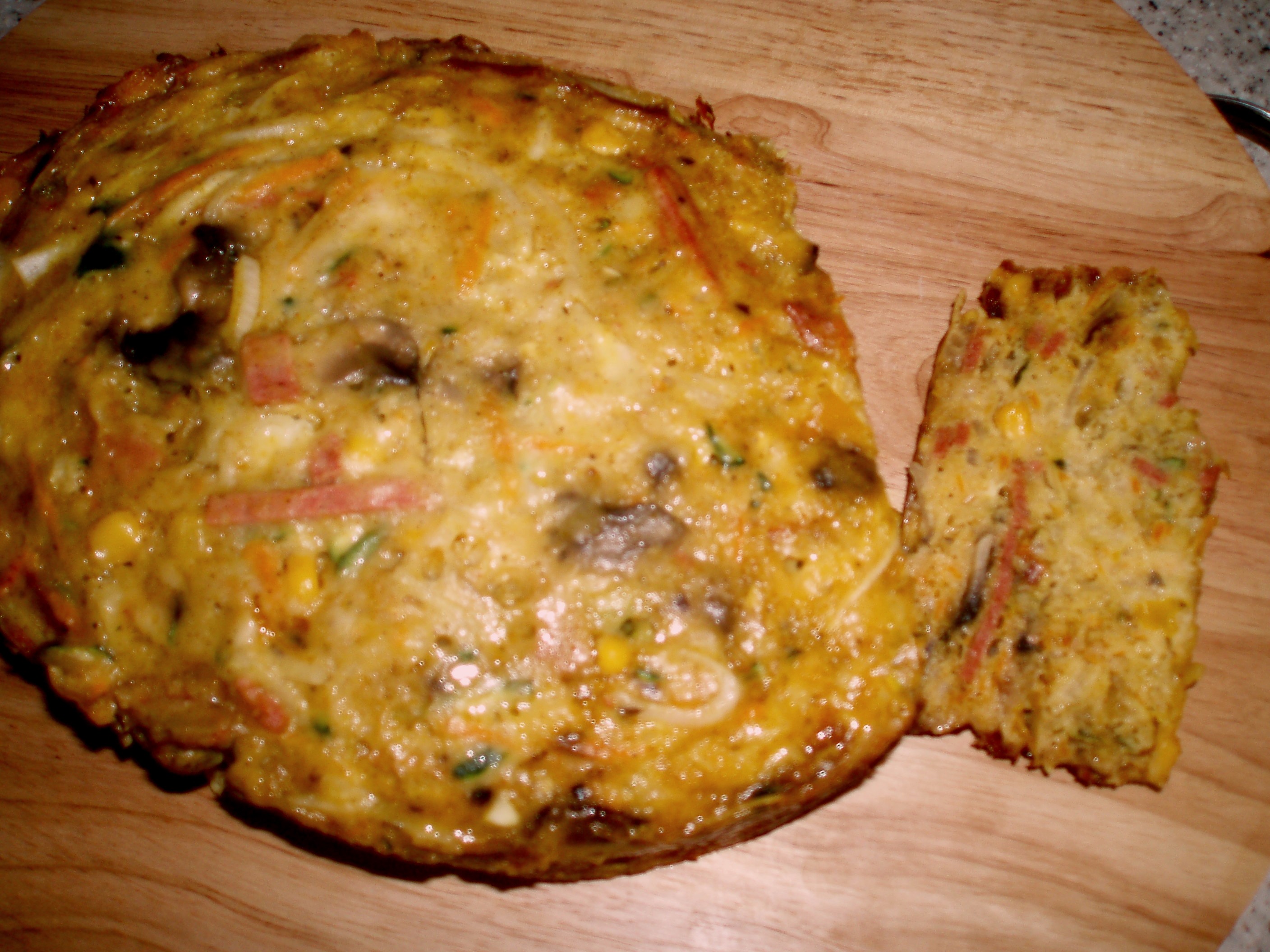 Vegetarian Veggie Slice
Ingredients
¼ Capsicum, diced

1 Carrot, grated

1 zucchini, grated

1 Cup of mushrooms, finely sliced

4 Slices of Vegie Delights Smoked Slices, thinly sliced

1 Large onion, diced

½ Cup corn

1 Cup grated cheese

1 Cup SR flour

¼ Cup ofSmokey BBQ sauce (I use the Masterfoods brand)

2 Massel Veggie stock cubes (dissolved in 2 tablespoons of hot water)

1 teaspoon garlic

½ teaspoon turmeric powder

½ teaspoon praprika

Salt and pepper, to taste

½ cup olive oil

8 eggs
Instructions
Add all ingredients in a bowl and mix together.

Line the sc with baking paper (I use our 3L Kambrook)

Cook on high for around 3 hours with tea towel under the lid

*Tip . Wet baking paper and scrunch it. Squeeze out and open back up again. Much easier to line the slow cooker when done this way.