Submitted by Robyn Clark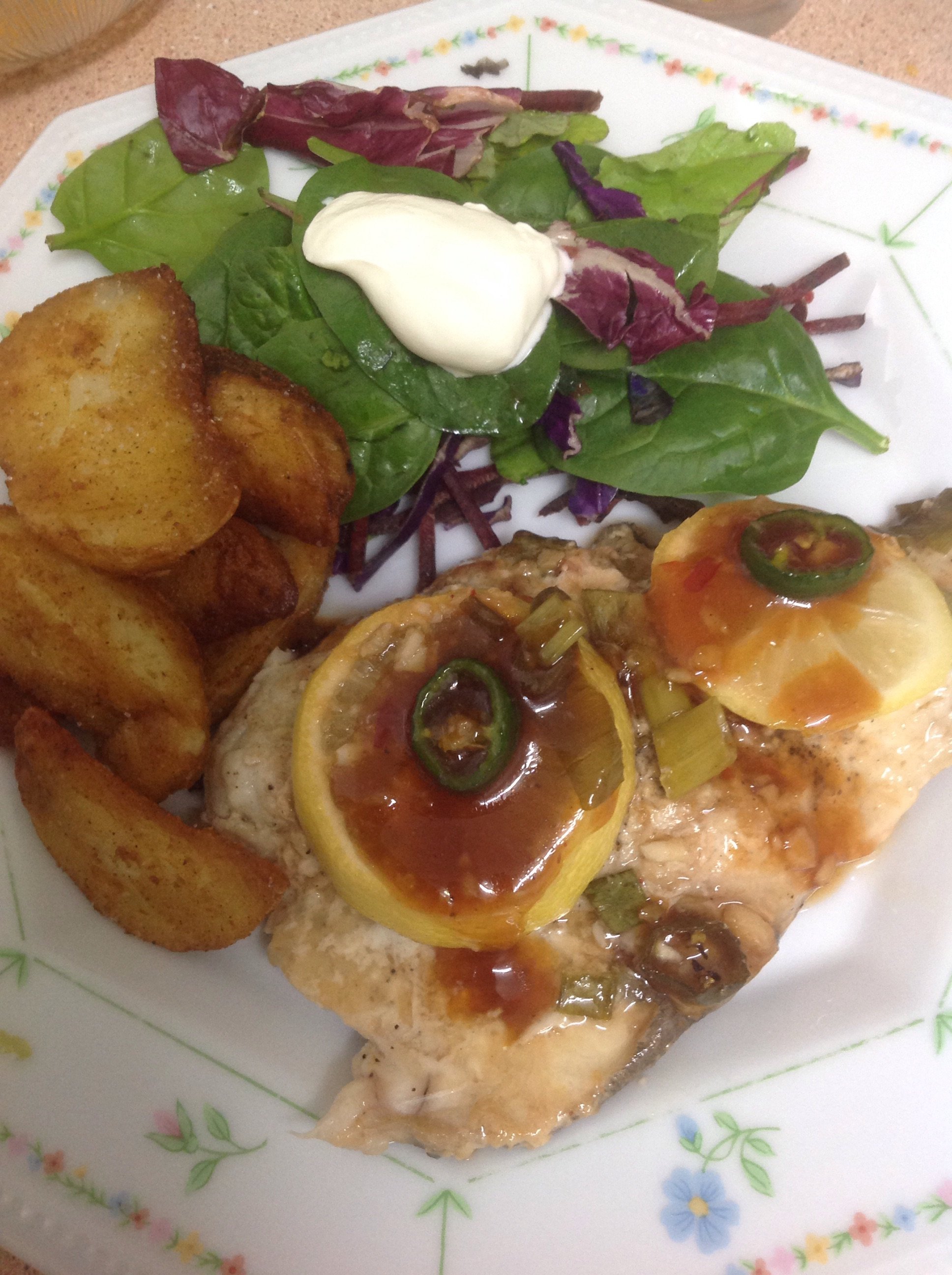 Sweet Chilli Basted Fish
Ingredients
2 teaspoons peanut oil

2 cloves garlic crushed

1 diced fresh green chilli ( or red )

1 teaspoon grated ginger

1/4 cup tomato sauce

2 Tablespoons sweet chilli sauce

1 -2 teaspoons soy sauce

1 tablespoon brown sugar

Diced shallots ( 2-3 )

Lemon wedges

Coriander
Instructions
Prepare the fish ( we had fresh saltwater cod ) Place on lightly sprayed foil skin side down. Place lemon wedges on top and scatter over the diced shallots. Season with black pepper.

Mix up the sauce and drizzle over the fish ( only use about 1-2 tablespoons and reserve the rest ). Cover the fish with more foil tucked into the bottom layer of foil.Cook on high 2 hours until fish flakes with a fork.

We added pre cooked mud crab to the dish in the last 20 mins to warm it up.

Serve with side salad and wedges and extra sauce. Leftover sauce can be kept in the fridge and used for other meals.