Submitted by Cathy Alphin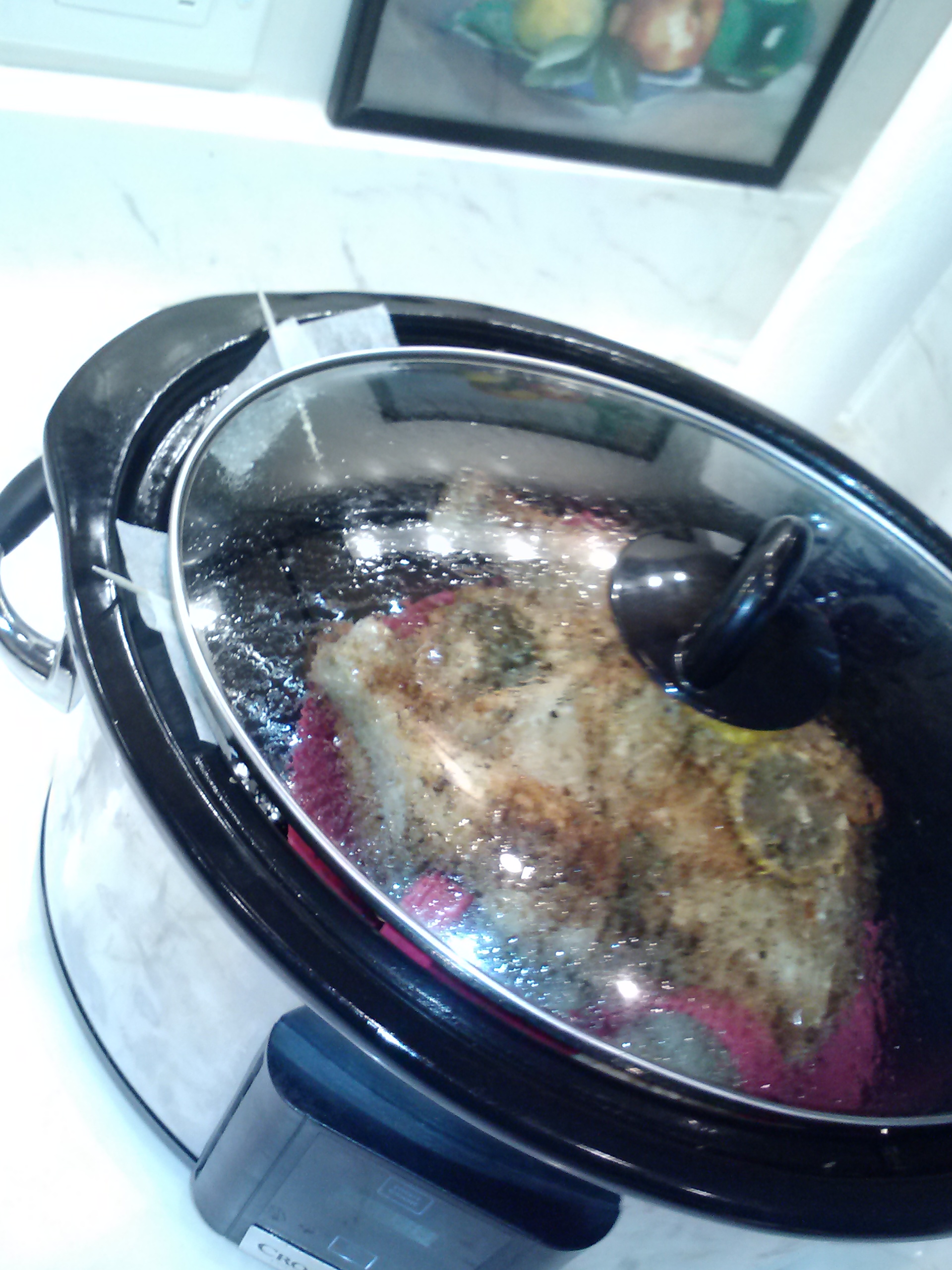 Slow Cooker Roasted Chicken
Ingredients
1 3.5 lb whole chicken, cleaned

1 lemon

Seasoning/herbs of choice

2 Tb Butter or Oil of choice

1 med onion, peeled and quartered
Instructions
Spray Slow Cooker with cooking spray. Cut lemon in half. Take one of the halves and slice it very thinly into rounds and remove seeds. Take other half and cut it into quarters.

Rub the chicken inside and out with the oil/butter. Season the same. You can loosen the skin over the breast and place slices of lemon under the skin along with some seasonings/herbs. Otherwise place rings of the lemon on top of the bird after it is in the slow cooker. Place the onion pieces and lemon quarters inside the chicken.

You will need a lifter/rack for inside the slow cooker. A silicone steamer basket or turkey lifter or a sling from long strips of foil that are folded over several times and placed under the bird to lower/lift it after cooking and to keep it off the bottom of the slow cooker while it cooks. This allows the juices to evaporate and the meat is not boiled in liquid.

After seasoning the bird, place it in the slow cooker on the rack/sling and cook on high for 6 hours or until a thermometer inserted into the breast or thigh registers 165 degrees.

Before turning slow cooker on, tape one tooth on each side of one end of the rim to hold the lid from sealing tightly. This will allow most of the steam to escape and the chicken will roast but still be moist.

When the chicken is done, remove from the slow cooker and place on a platter to rest for 20 minutes covered or you can put it under the broiler for a few minutes to crisp the skin. Carve as desired and serve with veggies of choice.