Submitted by Lynda Eagleson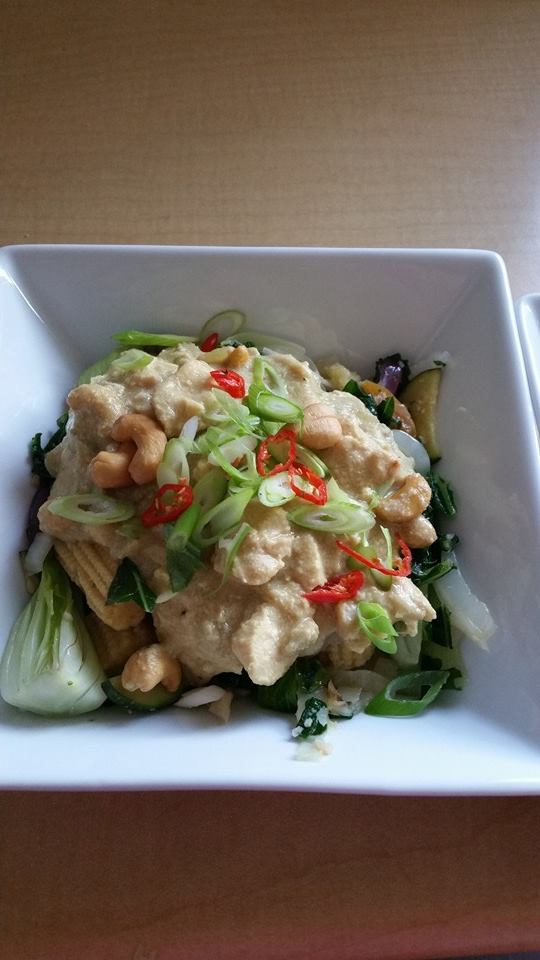 Coconut cashew chicken
Ingredients
1kg chick breasts

1 large onion diced

1 can light coconut milk

3/4 cup cashews

2 tbs tomato paste

1 tbls minced garlic

2 tsp soy sauce

1/2 tsp garlic powder

1 tsp tumeric

1/2 tsp worcestershire sauce

Tobasco to taste
Instructions
Cut chicken in small pieces and place in slow cooker with onions,season well with salt and pepper.

Add remaining ingredients to a blender and blend until smooth.

Pour over chicken and cook on low 4-5 hours or high for 2-3hrs.

Add a few more cashews at the end for a bit of crunch.