Submitted by Lynn Hastie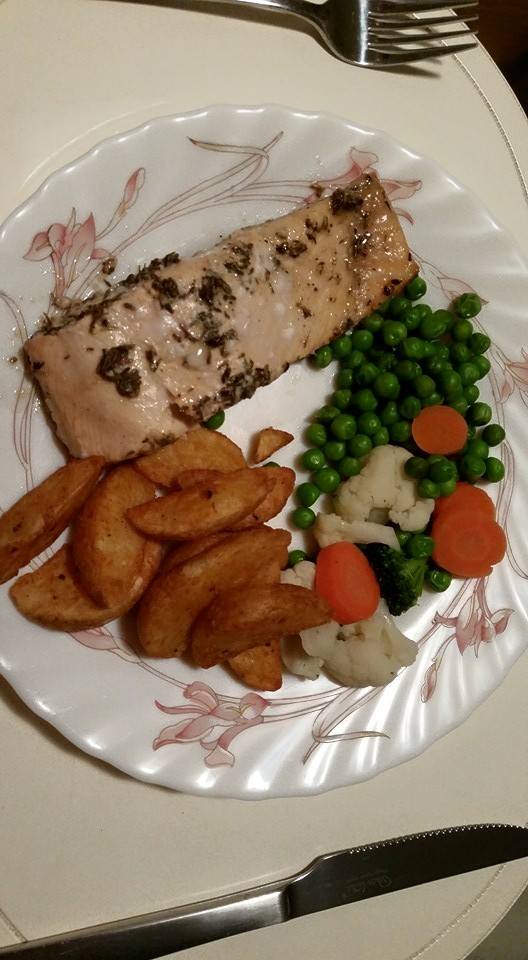 Lemon Pepper Salmon Fillets
Ingredients
2 Salmon fillets (or more, depending on how many you are feeding, this recipe serves 2)

2 tablespoons olive oil

1/4 cup chopped spring onion

1 teaspoon minced garlic

1/4 cup fresh lemon juice

Fresh course ground black pepper to taste

Sprinkling of cajun creole seasoning (optional, depending on how hot you like it)

Grated zest of one lemon (optional)
Instructions
Mix all ingredients together and place in zip lock bag or container along with salmon.

Cover and allow to marinate in fridge for no longer than 30 minutes.

After 30 minutes, place salmon in slow cooker lined with baking paper.

Cook on low for 2 to 3 hours, depending on your slow cooker.

IMPORTANT NOTES:

*DO NOT MARINATE FOR LONGER THAN 30 MINUTES.

*YOU CAN USE THE LEFT OVER MARINADE AS A BASTE DURING COOKING, BUT BE SURE TO BRING IT TO A ROLLING BOIL FIRST BEFORE USING AS A BASTE.

IF YOU DO NOT ADHERE TO THE ABOVE NOTES, YOU RUN THE RISK OF BACTERIA FORMING AND CAUSING ILLNESS.