Submitted by Nadine McKellar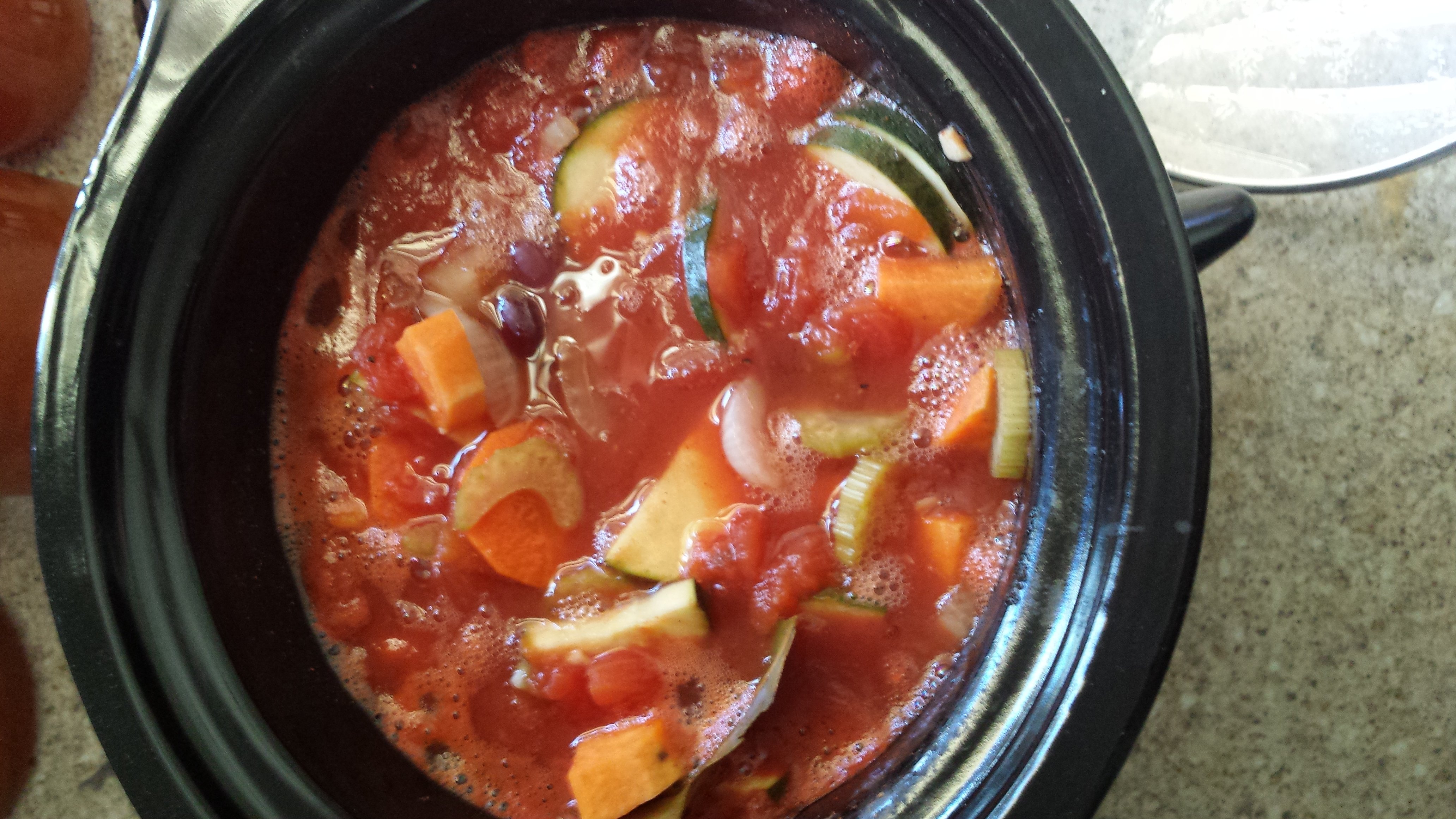 "Flush the fat away" vegetable soup
Ingredients
1 medium sweet potato, pealed, cut into 1 inch cubes

(Optional - 1 medium zucchini, sliced in 1 inch rounds)

3 carrots, peeled and sliced

1 stalk celery, diced

1 small yellow onion, diced

1 clove garlic, minced

kosher or sea salt to taste

1/2 tsp black pepper

1/8 tsp allspice

1 tsp paprika

1 bay leaf

2 cans black beans, rinsed and drained (optional - beans are for added protien)

2 cups vegetable broth/stock, no added salt

1 can diced tomatoes, no added salt

4 cups baby spinach, loosely packed
Instructions
Add all ingredients, except spinach, to the slow cooker. Cover and cook on low for 6-8 hours or until the vegetables are tender.

Add spinach, stir and continue cooking until wilted. Approx 5 mins.

Serve and enjoy.

TIP: If you prefer a thicker soup. Remove 1 cup of soup including vegetables, after 5 hours of cooking. Mash with a fork and return to the slow cooker. Stir and continue cooking for 1-3 hours.