Submitted by Milz Perri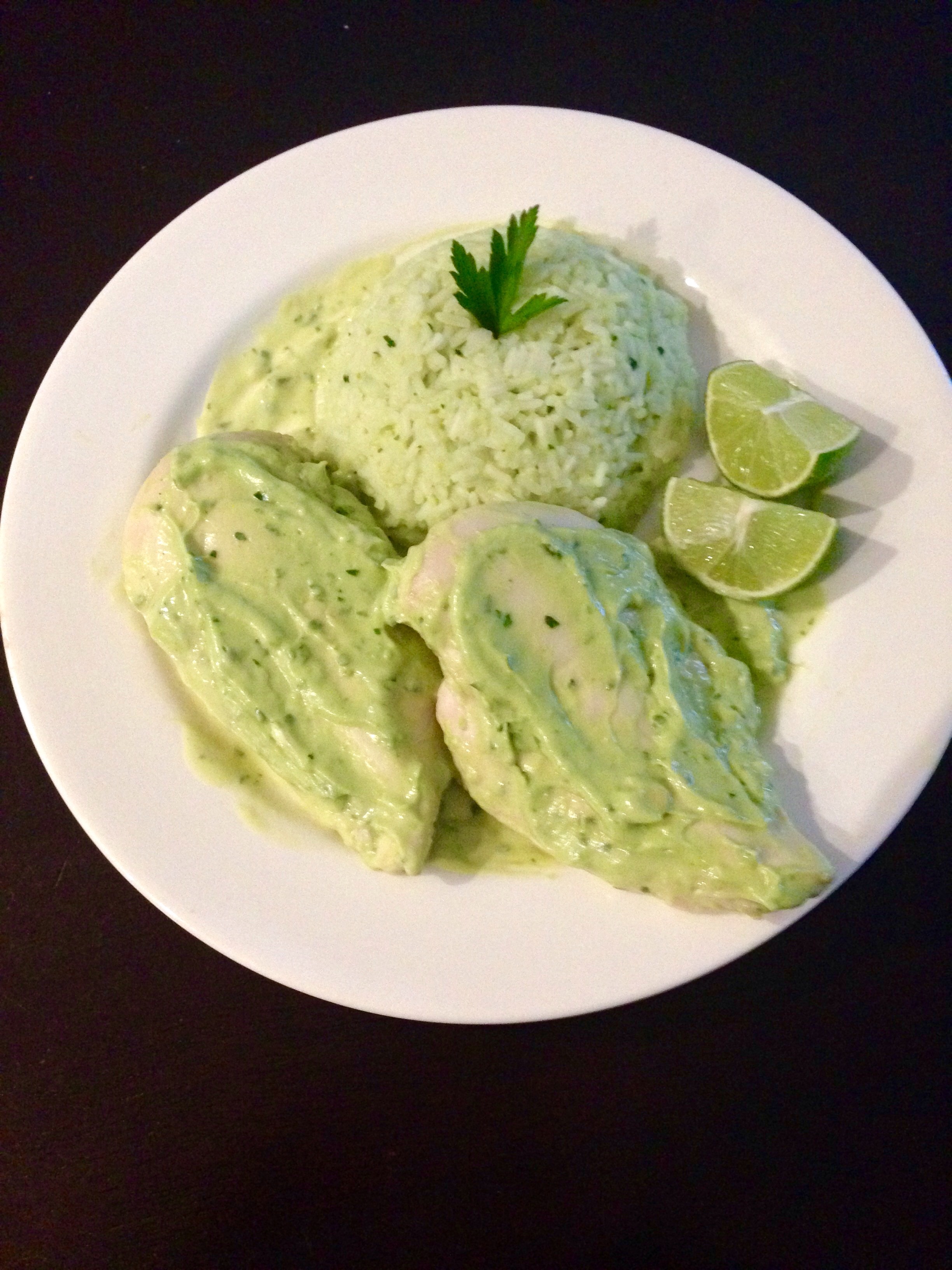 Creamy Avocado Chicken
Ingredients
1 avocado

Half juice of freshly squeezed lime

Pinch of salt

Handful of fresh parsley

1 teaspoon of Greek yoghurt

2 chicken breasts

1/4 cup water

1/4 cup thickened cream ( would probably add more to make it creamier next time about 1 cup)
Instructions
In a blender add all ingredients except the chicken. Blend until a nice thick consistency. Taste test. U can always add more or less according to your taste.

Season chicken with salt / pepper

Place chicken in slow cooker and smother the avocado mixture on top and the cream. (Reserving some of the mixture for the rice).

Cook on high for 2 hours.

Add some of the avocado sauce through your rice.