Submitted by Robyn Clark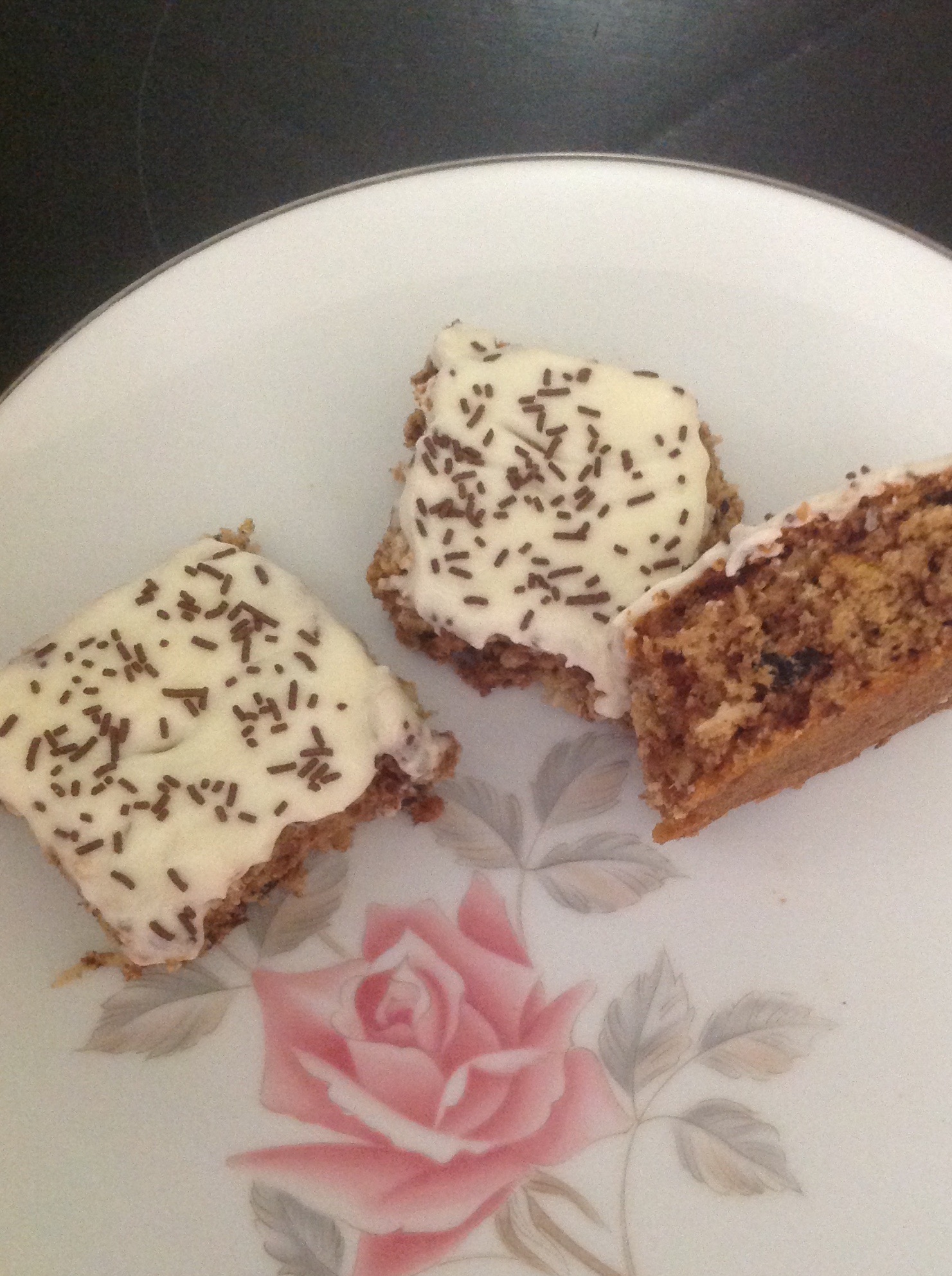 Chocolate Fruit Slice
Ingredients
1 cup SR. Flour

1 teaspoon mixed spice

1/2 cup castor sugar

1cup mixed fruit

1/2 cup coconut( I used shredded)

1/2 cup choc bits

1/2 cup almonds or walnuts

2 eggs , lightly beaten

90g butter, melted
Instructions
Combine all dry ingredients. Stir in eggs and butter.

Spray and line SC with baking paper. Put mixture in and even out to cover base.

Cook for 1 - 1 1/2 hours high, tea towel under the lid. Depends on your SC so check after 1 hour.

I used my 5 litre SC, and you can see the height in the pic. Ice with your favourite icing. I used lemon juice , butter , milk and icing sugar.