Submitted by Kelly Hicks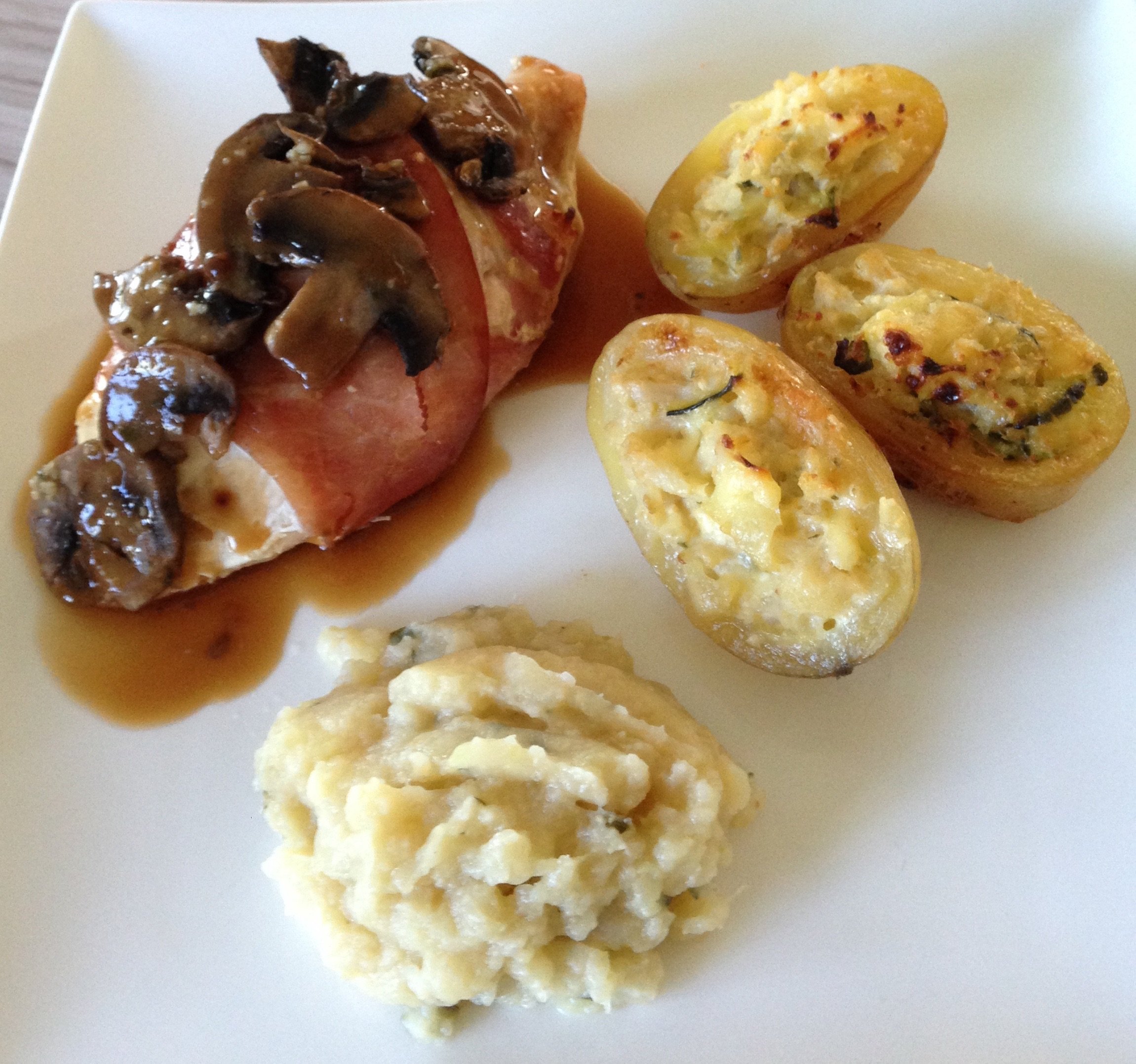 Chicken Divine
Ingredients
4 chicken breasts

5-6 pieces of shortcut bacon

4 pieces of round ham

1/4 block of Philly cheese

1/3 tub of french onion dip

Teaspoon of garlic

6 sliced mushrooms
Instructions
Open chicken breast to a butterfly and slice a pocket into the thicker side of the breast.

Mix together philly cheese, French onion and a sprinkle of garlic. Place 1/4 slice of bacon in the pocket and fill with the mixture.

Once you have filled the breast close it back up and lay a piece of bacon over the top. Slice the round ham in half and wrap one half around the bottom and the other over the top.

Place in slow cooker on low for 3.5 hours on low.

After an hour I placed the sliced mushroom in alfoil with a half teaspoon of garlic butter and sealed.

Once cooked I put under the grill to crisp bacon and ham. Top with the mushrooms and a nice gravy and serve!