Submitted by Karen Stuckings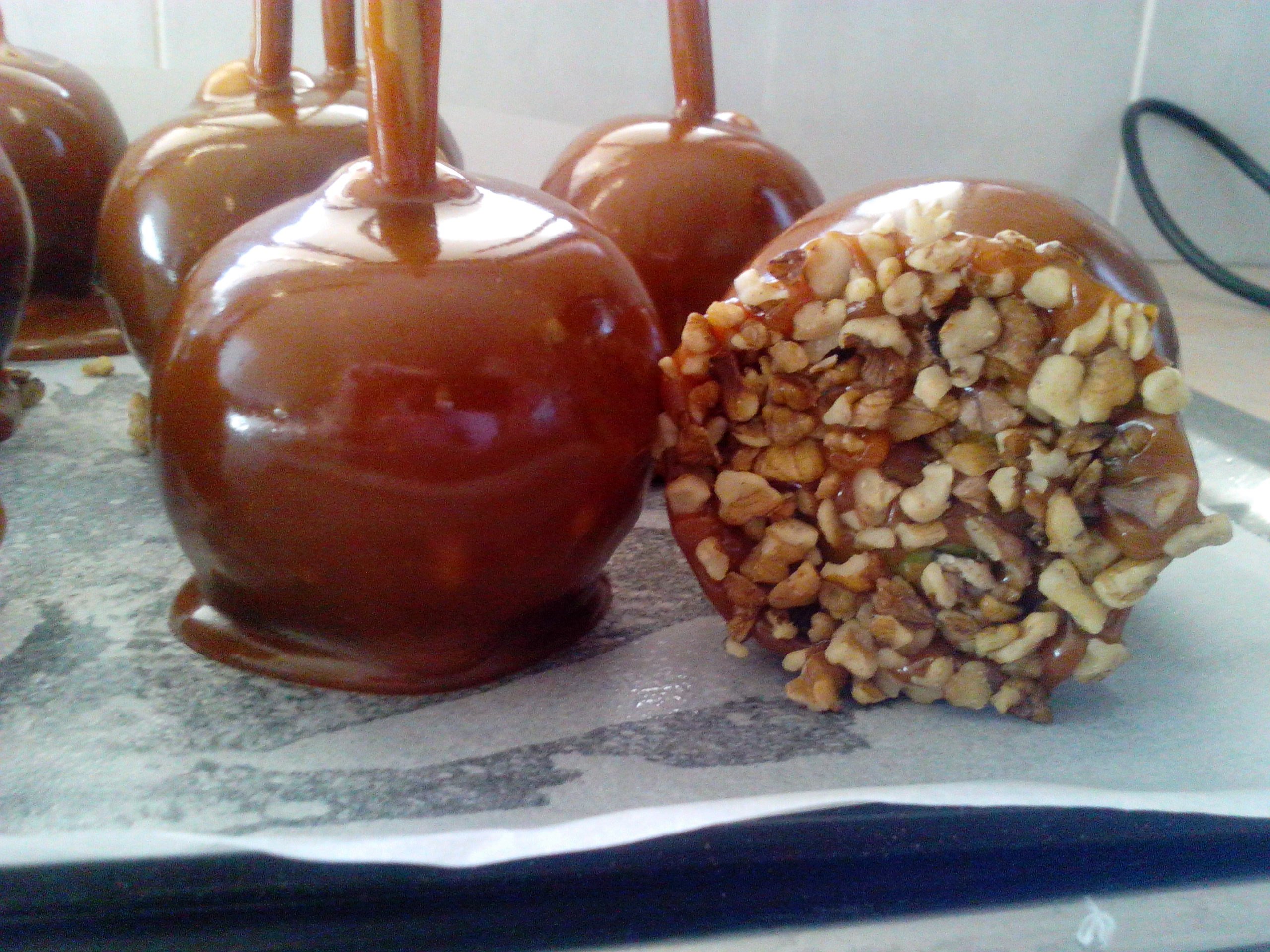 Caramel Toffee Apples
Ingredients
15-20 Small apples washed in warm water and dried to remove wax (I like to use granny smith for tartness but you can use any apples you wish)

Sticks for apples

2 cups of brown sugar, firmly packed

1 jar of glucose syrup (500 gm)

1 tin of sweetened condensed milk

250 gm cubed butter

1 tsp vanilla essence

125 gm pkt crushed walnuts (optional) or any decoration you wish
Instructions
Place sticks into the middle of your apples and place in fridge, the colder the apple the better to help set quickly.

Place sugar, glucose syrup, condensed milk and butter into your slow cooker and stir well.

Place tea towel and lid on and cook on high

You will need the tea towel to stop condensation dripping into your caramel and you need the lid on to help get your caramel to the right temperature.

Stir every 10-15 minutes.

Continue this until your caramel reaches 120 Celsius or hard ball stage, this is when a small amount dropped into a glass of cold water forms a ball.

Add your vanilla essence and mix well.

Take apple, I like to dry it again, and coat in caramel.

Remove excess from bottom but not too much and dip into nuts.

Place on a greased lined tray to set.
Tips
If you forget to stir often a crust forms around the edge but do not panic, just stir well and it will melt back in.

Butter will sometimes separate but just stir and as it cooks it will mix in

Make sure your apples are cleaned to remove wax or the caramel won't stick

Make sure your apples are dry or air bubbles form

Any left over caramel, place in a greased lined tray to set and then cut into squares with a sharp knife for a nice fudge