Submitted by Sam Steele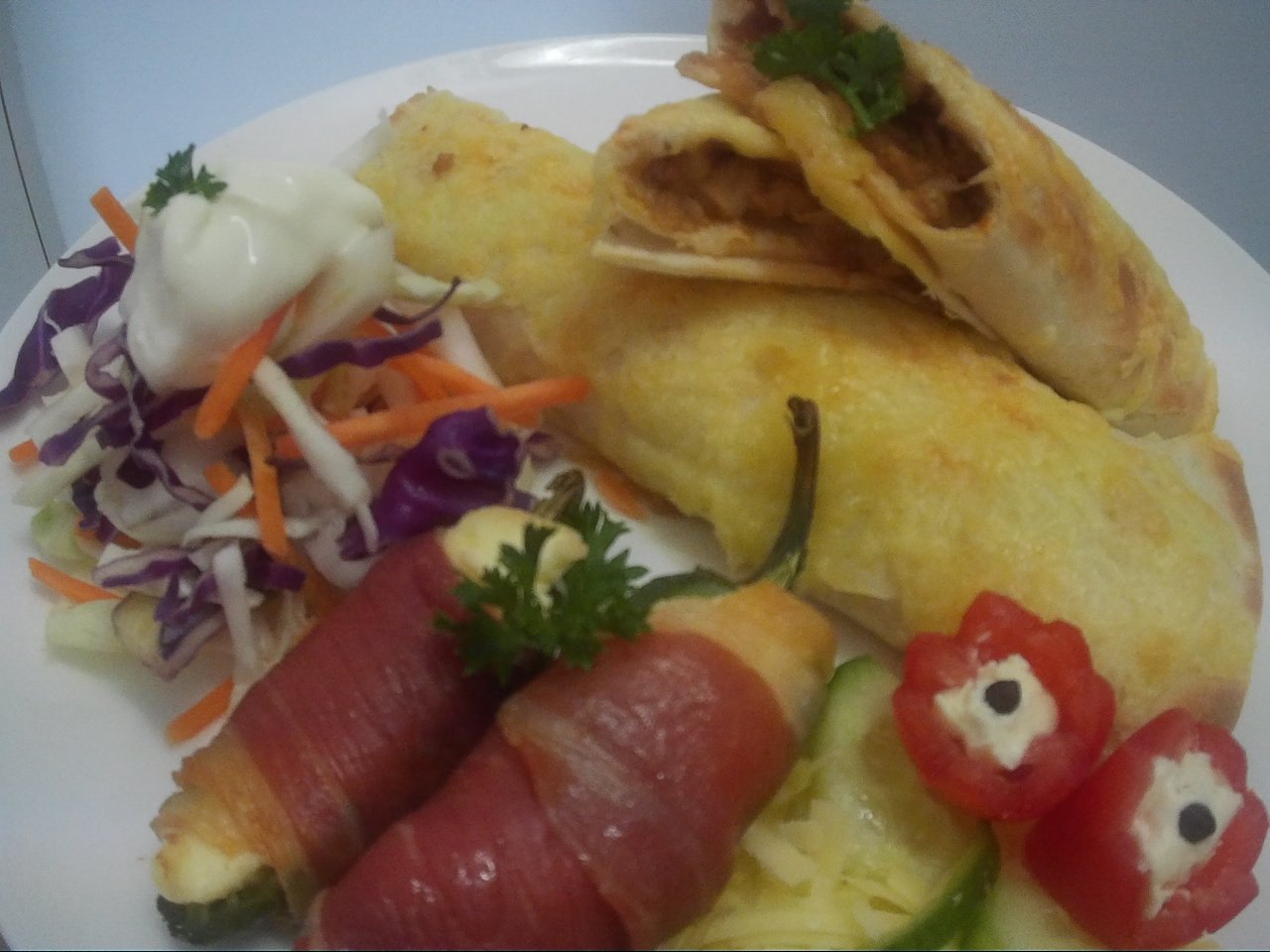 Bourbon BBQ Wraps
Ingredients
Chicken breast or Diced Beef

For 1 kg of meat I used

1 1/2 cups of bbq sauce,

1/2 cup of bourbon,

2 tps chilli powder,

1 tsp fresh chilli (optional),

1 large grated onion.

1 cup of sour cream

grated cheese for topping

wraps and refried beans to serve
Instructions
Add meat, 1 1/2 cups of bbq sauce, 1/2 cup of bourbon,2 tps chilli powder, 1 tsp fresh chilli(optional) and 1 large grated onion.

Cooked on high for 4 hours.

Then I shredded the meat and added 1 cup of sour cream and cook for 1 more hour.

I also added Pepper Poppers on foil with 1 hour to go.

I served on wraps that were spread with refried beans and topped with grated cheese then placed under grill for 10 minutes to brown......