This searing slow cooker from the team at Russell Hobbs allows you to take the 6 litre non-stick removable pot to the stove, sear your ingredients and then place it back in the slow cooking unit, so you can achieve those pre-browned results quickly and easily while eliminating the extra pots and pans.
The matte black finish looks sleek and stylish and would complement any kitchen!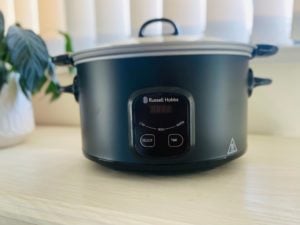 This slow cooker features a non-ceramic inner cooking pot, glass lid, and a matte black outer casing with LOW/HIGH/WARM options on the digital control dial and digital timer.
The default time for the digital timer is 6hrs. However it can be varied in 30 minute intervals as easily as just pressing the time button. Once you go past 10hrs then it resets back to zero then can go up from there in 30 minute intervals again, so any time you wish to set it for is possible from 30 minutes up to 10hrs.
In using the timer function, when your cooking time ends the Russell Hobbs Searing Slow Cooker automatically switches to 'warm'.
Choosing between the low, high and warm settings is a simple press of the select button.
What I also love is that the display is a bright red digital display it's easy to read at a glance that you've set it and how long is has to go.
The fact that it will then turn to warm function once the cooking time is done will be great for people at work for long hours who don't want to leave things 'cooking' the whole time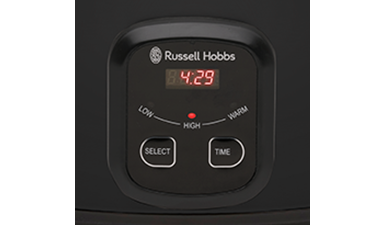 The inner pot can be placed directly on the stove top to brown/sear food prior to slow cooking.
Do not use the lid for this process.
Stove-top use is only suitable for electric or gas stove-tops. Not for induction stove-tops.
Once the ingredients are browned or seared it can simply be lifted carefully (with oven mitts it's suggested but I found the handles stayed cool to touch anyway) and placed back in the slow cooker to begin the slow cooking process.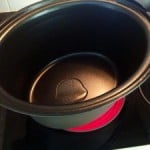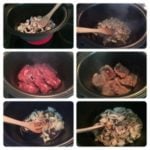 Usual precautions are advised with cleaning the base unit.
It is recommended to fill inner bowl with warm water after use to prevent food baking on with retained heat and being difficult to remove.
External surfaces can be wiped with damp cloth.
*NOTE* The inner cooking bowl and lid is NOT dishwasher safe and it is advised that it is to be washed by hand in warm soapy water.
The 6L is plenty big enough to fit all your large roasts, soups, stews and meals in for a large family.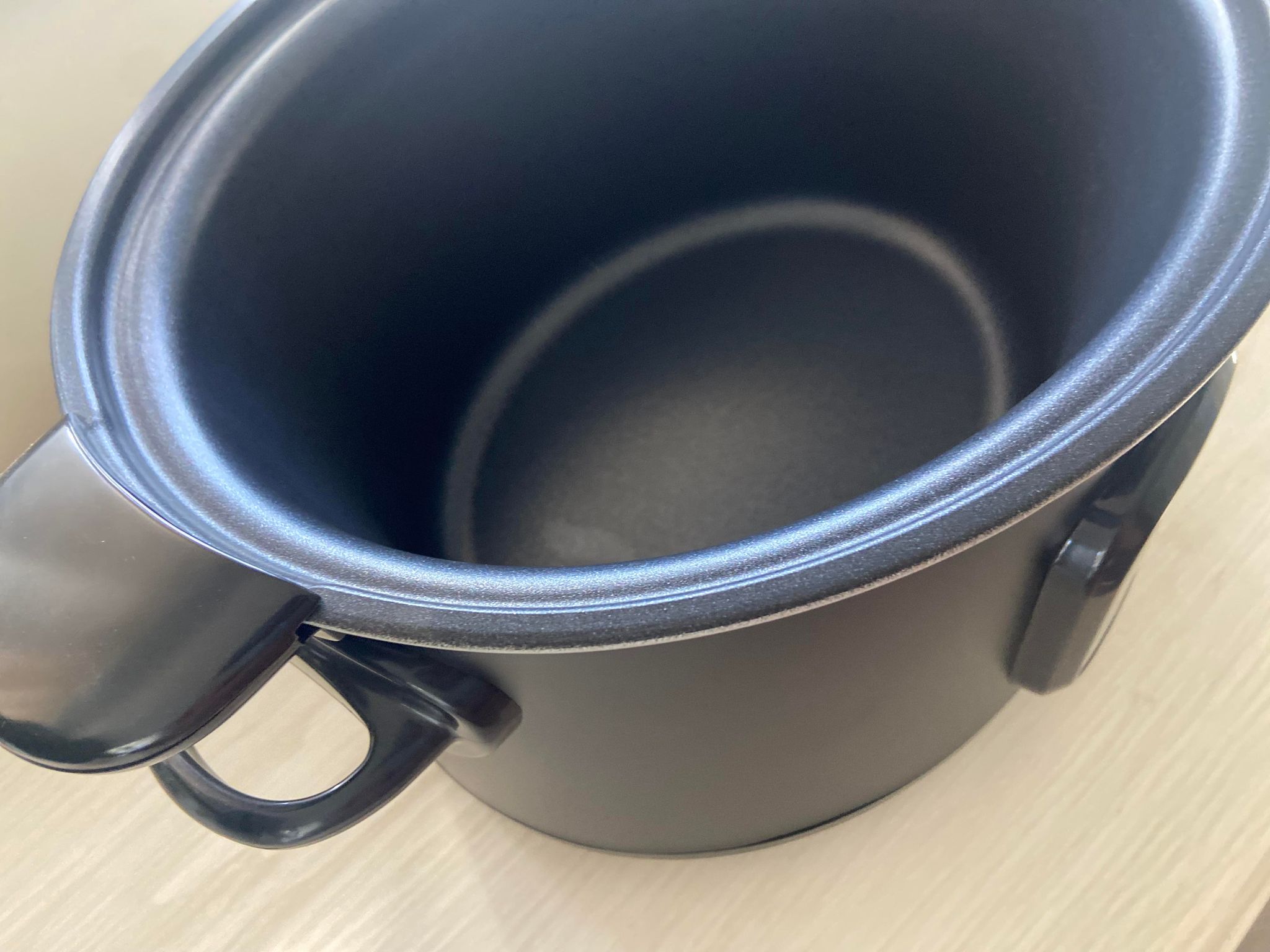 It looks great, cooks great and has the extra features of timer and browning on the stove top option that so many slow cookers on the market just don't have!
Recommended retail price is $89.95 and I think it's definitely money well spent in this case !
I own one in silver and in matte black 🙂