Submitted by Robyn Clark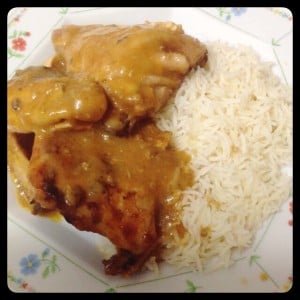 French Thousand Island Chicken
Ingredients
2 Kilos mixed chicken pieces

1 packet French onion soup

1 Bottle thousand island dressing

Flour to coat
Instructions
Place the soup mix and 2 tablespoons of plain flour in a plastic bag , add the chicken and coat well.

Put chicken in your SC and pour the whole bottle of dressing in , add a bit of water to use all the dressing.

Cook for 2-2.5 hours on high or all day on low

The leftover over sauce can be used for potato bake , beef casserole ( just add an onion and some garlic and chilli)

Sauce can be frozen too.