Submitted by amanda markham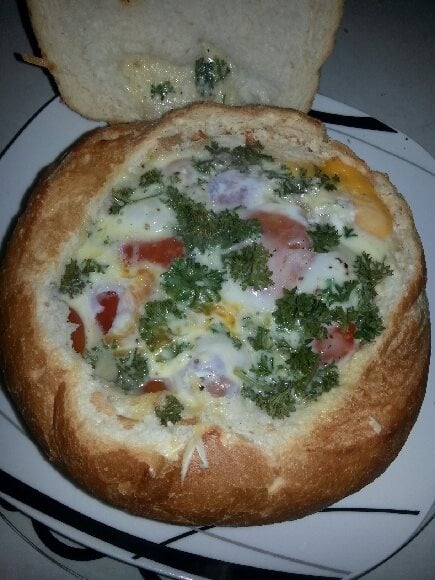 Breakfast Cob Loaf
Ingredients
1 large cob loaf

Half tin baked beans

Baby spinach leaves

3-4 rashes rindless shortcut bacon

sliced mushrooms

Cherry tomatoes

4-5 eggs

Grated cheese

Salt & pepper

Parsley (optional)
Instructions
Slice the top off cob loaf and scoop out insides.

Layer baked beans, spinach leaves, bacon, sliced mushrooms, halved cherry tomatoes, eggs (I used 3 full eggs and 2 extra yolks only).

Season with salt and pepper. Add grated cheese and top with some fresh parsley.

Line SC with baking paper. Place cob inside and cook for 2 hours on high, with a tea towel under lid to stop condensation.