Submitted by Sherrie Sutcliffe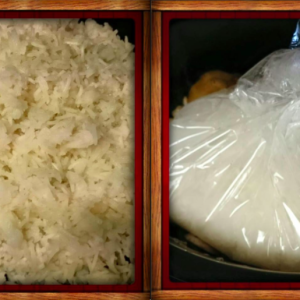 White Rice In A Bag
Ingredients
1 cup basmati rice

2 cups boiling water

Beef or chicken stock cube can be added to the water if you desire

Oven bag
Instructions
Add rice and boiling water (or stock cube, if desired) to oven bag. Take all air out of bag. Then twist and fold so it doesnt open. Add to top of your meal 2 hours before serving on High.

I rinsed mine, when cooked, to get the starch out. Perfect rice!!

So much easier sticking on top of main course than using an extra pan to cook.