Submitted by Simon Christie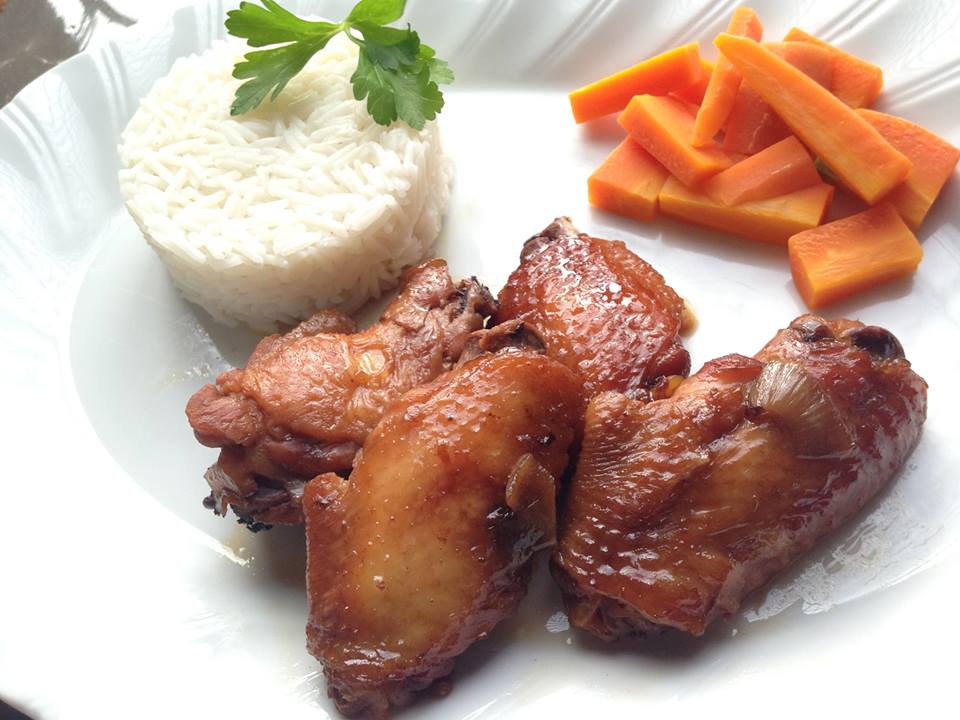 Teriyaki Wings
Ingredients
1kg chicken wings (tipped and sectioned)

1 onion chopped

1 cup soy sauce

1 cup brown sugar

1 and 1/2 teaspoons ground ginger

1 teaspoon minced garlic
Instructions
Brown wings 10 mins.

While wings seal up combine onion, soy, sugar, ginger and garlic in a separate bowl.

Transfer wings to slowcooker and spoon over sauce.

Cover and cook for 4 hours LOW turning once and spooning over sauce.

nb. To bypass the browning step adjust your cooking time appropriately.