Submitted by Paulene Christie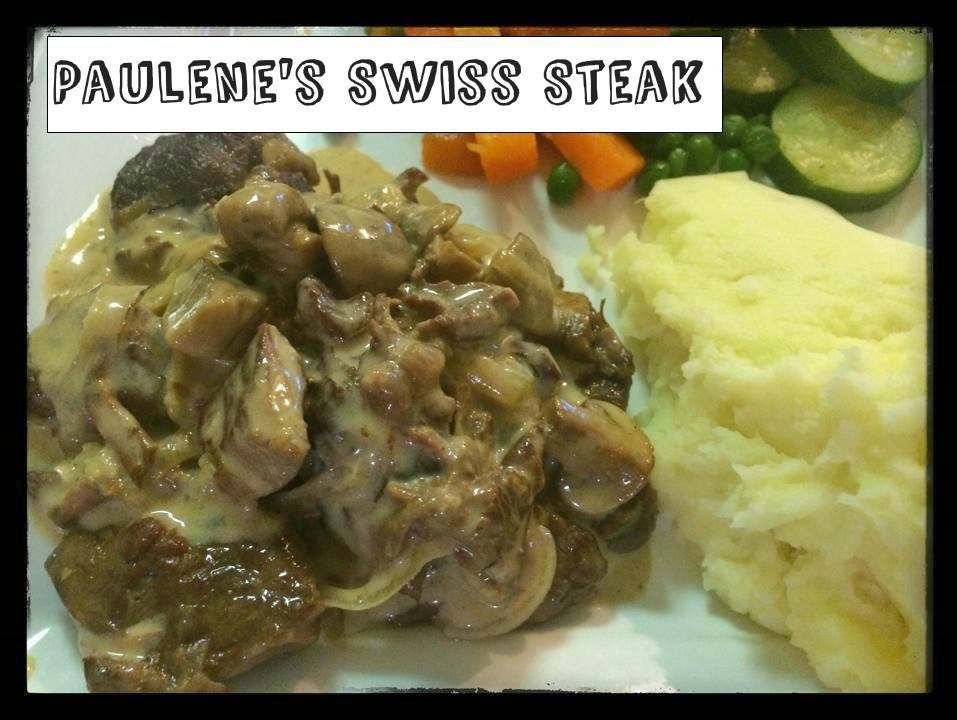 Swiss Steak
Ingredients
1kg rump or blade steaks

250g Mushrooms sliced

1 medium onion sliced

1 Tablespoon fresh thyme

1 Teaspoon sweet paprika

3/4 cup chicken stock

1/4 cup apple cider vinegar

1/4 cup flour

4 Tablespoons oil

Salt and pepper to taste

1/2 cup cooking cream
Instructions
Heat 1 tbs of oil in searing slow cooker insert or in pan on stove.

Add the mushrooms and cook for 5 minutes or until brown. Remove mushrooms from pan and place aside or into the slow cooker.

Heat 1tbs of oil in same pan or searing insert and add steaks that have been pre seasoned with salt and pepper. Cook briefly until browned/sealed. Remove from pan and place aside.

Heat remaining 2 tbs of the oil. Add the sliced onions, thyme and paprika. Stir and cook for 1 minute. Add flour and stir well while cooking for a further 1 minute.

Pour in apple cider vinegar and chicken stock, scraping together all the browned bits from the bottom of the pan.

Add the entire contents of the pan and the onions set aside earlier into the slow cooker. If you were doing the browning in a searing slow cooker then return the mushrooms back to the slow cooker with the onion mix.

Place browned steaks on top of the mushroom & onion mixture in the slow cooker.

Cover and cook on low for 4-6 hours or high for 3-4 hours.

Remove steaks, cover and set aside to keep warm.

Stir the cream into the liquid in the slow cooker. Heat for 10 minutes then serve over steaks.